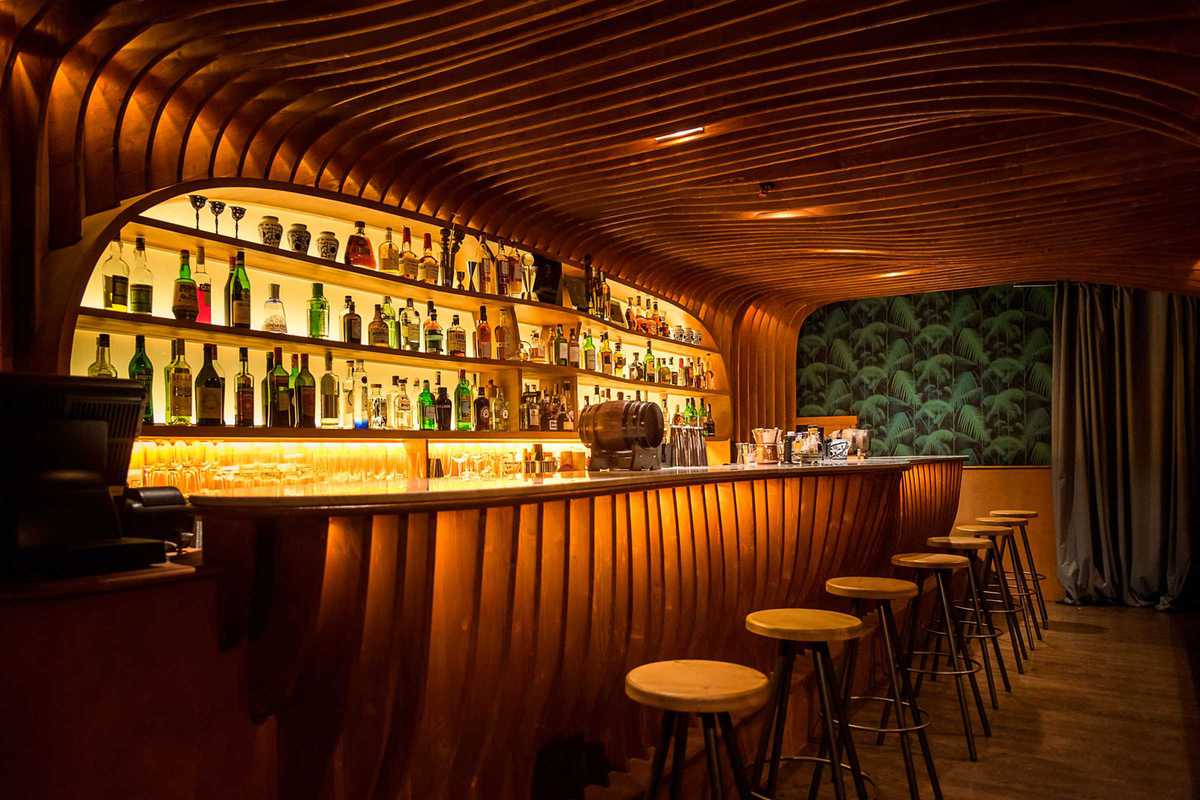 Published on October 1, 2019
You can have an excellent sandwich at Pastrami Bar where the fixings are produced by the capable hands at Rooftop Smokehouse. What's more, the antique refrigerator door is the entrance to Paradiso, a speakeasy cocktail bar with a beautiful undulating, wood-ribbed ceiling and bar that give the sensation of being swallowed by a large marine animal. The show doesn't stop there.
Paradiso serves up unusual and creative cocktails. Cocktails that smoke, cocktails that fly and the emblematic Mediterranean Treasure, which won head mixologist Giacomo Giannotti a World Class award in 2014. It's made with vodka, sherry infused with oyster leaf, elderflower liqueur, agave syrup, coriander and egg white, and served in an oyster hidden in a treasure chest.
Paradiso is part of Grup Confiteria, started by a couple of friends with a penchant for nostalgic locals. Surprise is an essential ingredient, in the locale, in the concept and most importantly: in what you're sipping on.
Paradiso
C/ Rera Palau, 4
Barcelona