Pepa Pla
By Claire Gledhill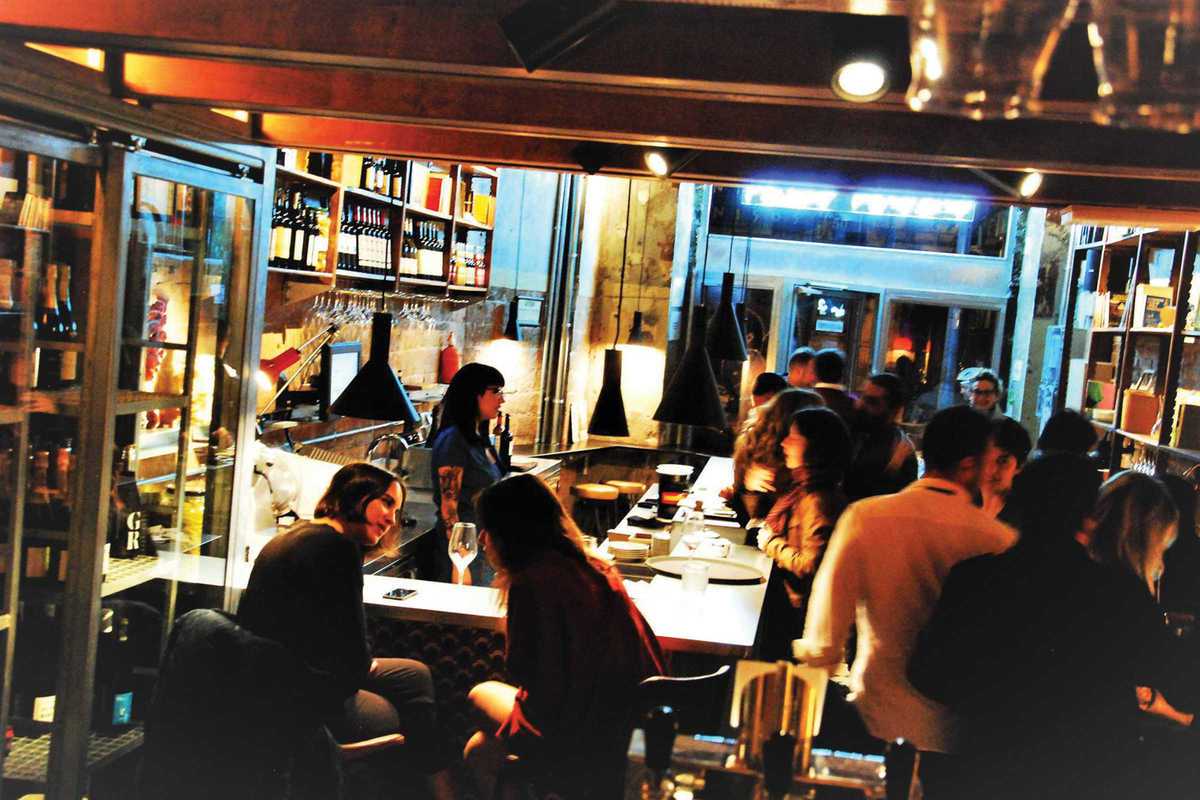 Published on June 1, 2017
Keen to escape the ubiquitous fried tapas, Pepa Pla, the latest addition to the Pla family of restaurants, focuses on simplicity and no frying. Everything is prepared raw, marinated, grilled or lightly blow-torched.
From a menu that marries traditional flavors with international influences, diners can choose from dishes like a simple yet delicious green salad; a sandwich of octopus, seaweed & romesco; a Japanese okonomiyaki savory pancake with foie; or peas, calamari & Argentine chimichurri sauce. Pair with a natural wine from a small Catalan winery and finish with a brioche of melted chocolate & meringue washed down with a mini porrón of sweet, Ratafia dessert wine.
The setting too is to be savored. Pepa Pla is located in an old bookshop, where the charm has been preserved in the original tile floor, exposed brick, and wooden bookcases. If you're lucky to grab one of the few rear tables you can also enjoy watching the chefs in the open kitchen hard at work.
13:00 – 15:30, 20:00 – 23:30
13:00 – 15:30, 20:00 – 23:30
13:00 – 15:30, 20:00 – 23:30
13:00 – 15:30, 20:00 – 23:30
13:00 – 15:30, 20:00 – 23:30
13:00 – 15:30, 20:00 – 23:30