Pesca Salada
By Melissa Leighty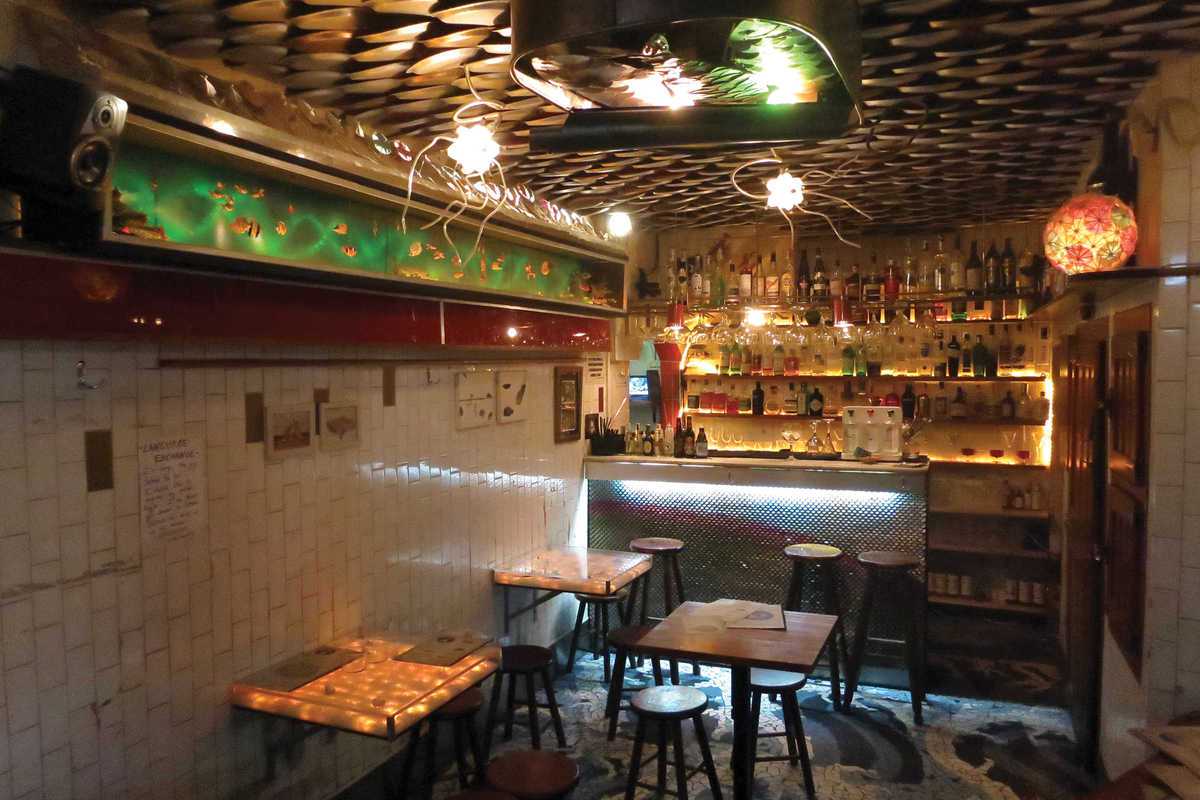 Published on October 1, 2016
Pesca Salada has a serious specialty, and that's gin & tonics – they even created their very own gin to make them with. Founded in 2015, Rawal is not just a great gin, but also comes in a great bottle. So great, in fact, that it won a European Design Award for its label.
For the last ten years, this bar has been a fixture on Carrer Cera, a small, charming space that maintains a sea-inspired atmosphere from its original incarnation as a fish shop. It combines a warm atmosphere, excellent soundtrack and great drinks at very reasonable prices. Get a Gin Fish, the classic gin fizz given an aromatic touch with elderflower and grape juice (€8.50) or try the Fumata Blanca, a unique blend of gin, sake, rosemary and lapsang souchong tea, which delivers a signature smoky punch (€8).
They also have a wide range of tonics to choose from, imported beers, and simple but solid bar food to keep you sated, until the next time the sea calls.