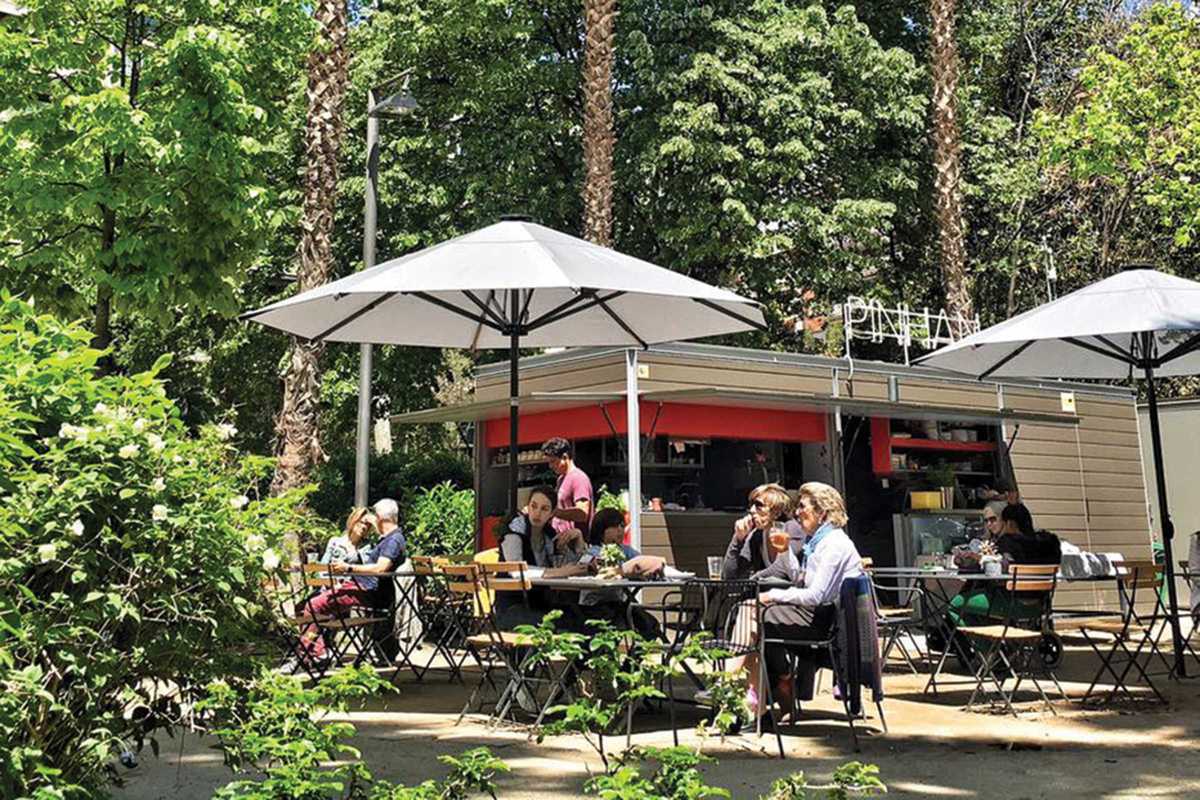 Published on July 1, 2017
Pinhan has taken the average park chiringuito and turned it on its head. Located in the shade of the 100-year-old trees of Turó park, the setting and their wonderfully varied, Turkish-influenced menu make it an ideal choice for an outdoor brunch, lunch or cooling after-work drink.
Start the day with, among other options, simit, a crusty Turkish bread ring eaten with kasar cheese, ricotta and fig, sucuk – cured spicy sausage – or pastrami and rocket. Lunch offers a choice of seasonal or grain salad, organic beef and quinoa burgers, or enticing sandwiches filled with Bosphorus grilled fish, wood-fired sumac chicken or slow-roasted lamb shoulder with smoked hummus and pickled cabbage.
Beat the heat with perfumed lemonades, cold-pressed juices or a chilled glass of wine, and accompany it with an aperitivo from a choice of Turkish mezze. With just an hour's notice, they'll also pack you up a picnic basket which includes a bottle of wine or cava to enjoy in the park.