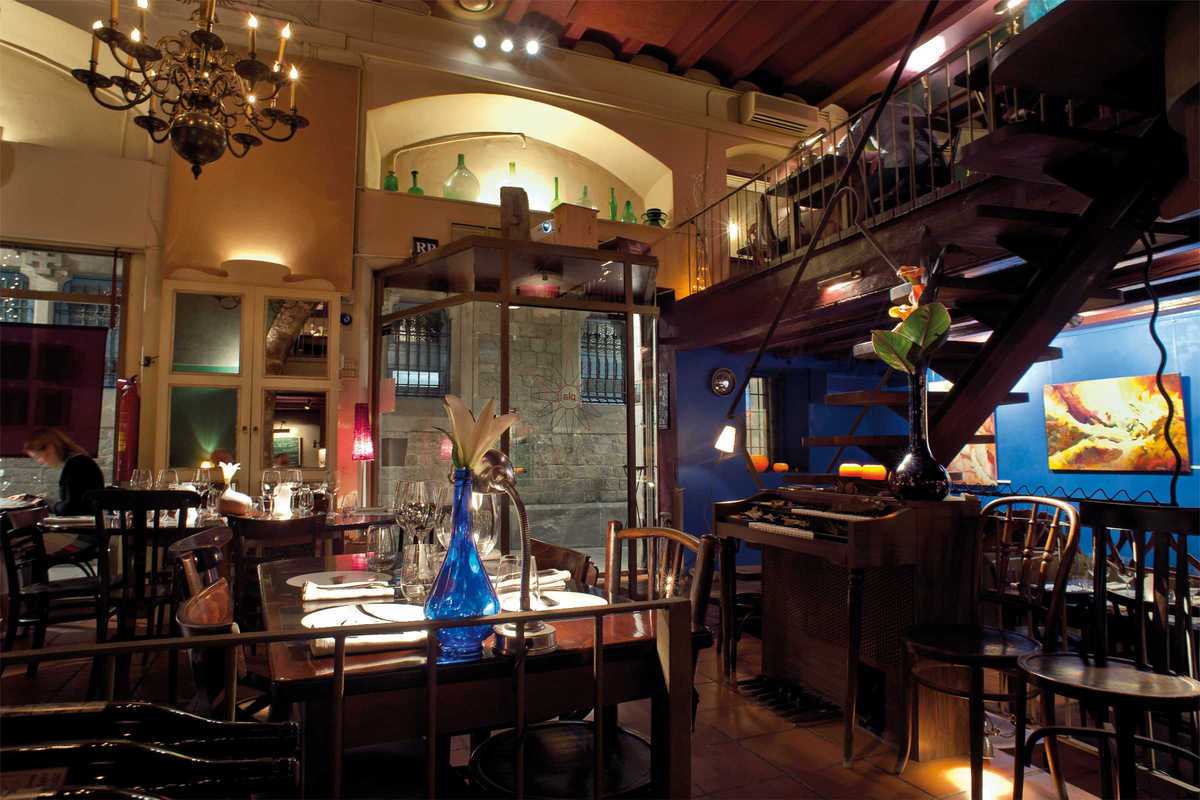 One of the city's most popular restaurants, Pla serves fine Mediterranean dishes with stylish touches. Low lighting, split-level architecture and wooden tables make for a romantic atmosphere. If you're going to propose, this is the place.
Customers are greeted with an amuse-bouche and the waitstaff explain the dishes in several languages. Exquisite dishes include the vegetarian mix of raw, chargrilled and roasted vegetables with quinoa, a juicy Iberian pork fillet marinated in vermouth… or a to-die-for rare chargrilled tuna served in a julienne of five sautéed vegetables with Asian escabeche and herbs. Wow.
For dessert try the coconut mousse, a curious blend of textures. A meal with a bottle of wine costs around €40. Vegetarian, dairy-free and gluten-free options available.
13:30 – 15:30, 19:00 – 23:00
13:30 – 15:30, 19:00 – 23:00
13:30 – 15:30, 19:00 – 23:00
13:30 – 15:30, 19:00 – 23:30
13:30 – 15:30, 19:00 – 23:30