Rincón Persa
By Kate Busby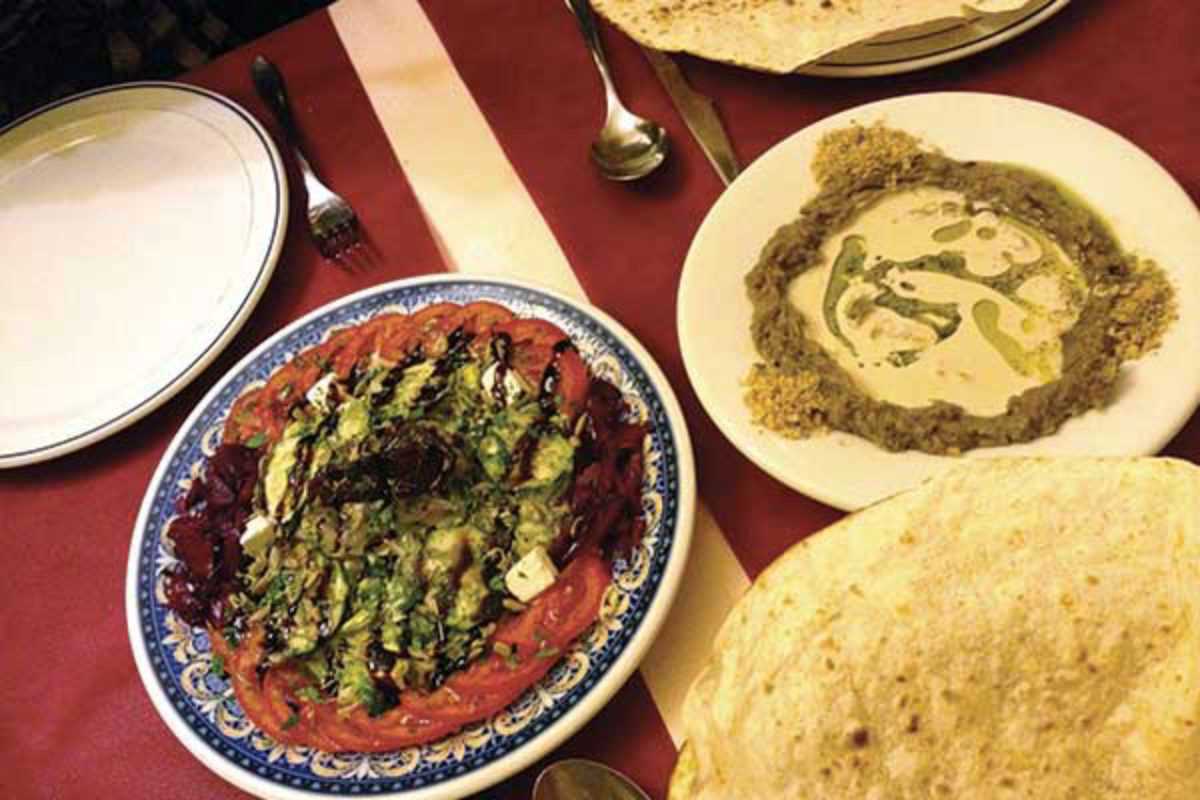 Published on February 1, 2014
Iranian food has escaped most of the mainstream foodie buzz. But for those of us with one foot in the know, the prettiness and wholesomeness of Iranian food is an open secret. We melt at the sight of saffron rice. We die for aromatic kebabs. After having nearly written off ethnic food altogether in Barcelona, Rincón Persa has forced me to hold my tongue. It blew my mind. As each dish materialized on its delicate porcelain, it quickly became obvious that each ingredient had been chosen and prepared by chefs with an intimate knowledge of the cuisine.
Mast-o-khiar, a homemade yogurt with a touch of garlic, was concocted with such care and craft that trust was immediately estab­lished: if Rincón Persa invested this much effort into even the simplest of dishes, the more complex ones were going to be masterpieces. Logic never fails: the kebabs, rice-based dishes (polós) and stews (khoresh) were succulent, rich and moreish. And what was rare even for a Middle Eastern restaurant: a modest but excel­lent section of vegetarian options, including a mixed vegetable stew, an omelette with dates, cinnamon and saffron, as well as an okra and eggplant goulash, all served with Basmati rice.
The main dishes, of which there are about twenty, are family recipes, and one in particular featuring prawns, raisins, herbs and saffron, hails from owner Tury Shams' own home town. He assures me that a diner would be hard-pressed to find this dish in any Iranian restaurant outside the mother country. It would be a stretch to find such glorious food so well priced. And with so many extras thrown in; pick an evening easing towards the weekend and by ten o'clock the restaurant has become more like a wedding party, with music, cheering and live belly dancing.
This jewel in Sant Antoni is still a rare find, relatively sheltered from tourism. Go and taste the best of the Middle East, and if you're so inclined, dinner could become a discothèque.
13:00 – 16:30, 20:15 – 23:45
13:00 – 16:30, 20:15 – 23:45
13:00 – 16:30, 20:15 – 23:45
13:00 – 16:30, 20:15 – 23:45
13:00 – 16:30, 20:15 – 23:45
Rincón Persa
C/ Floridablanca, 85
Barcelona