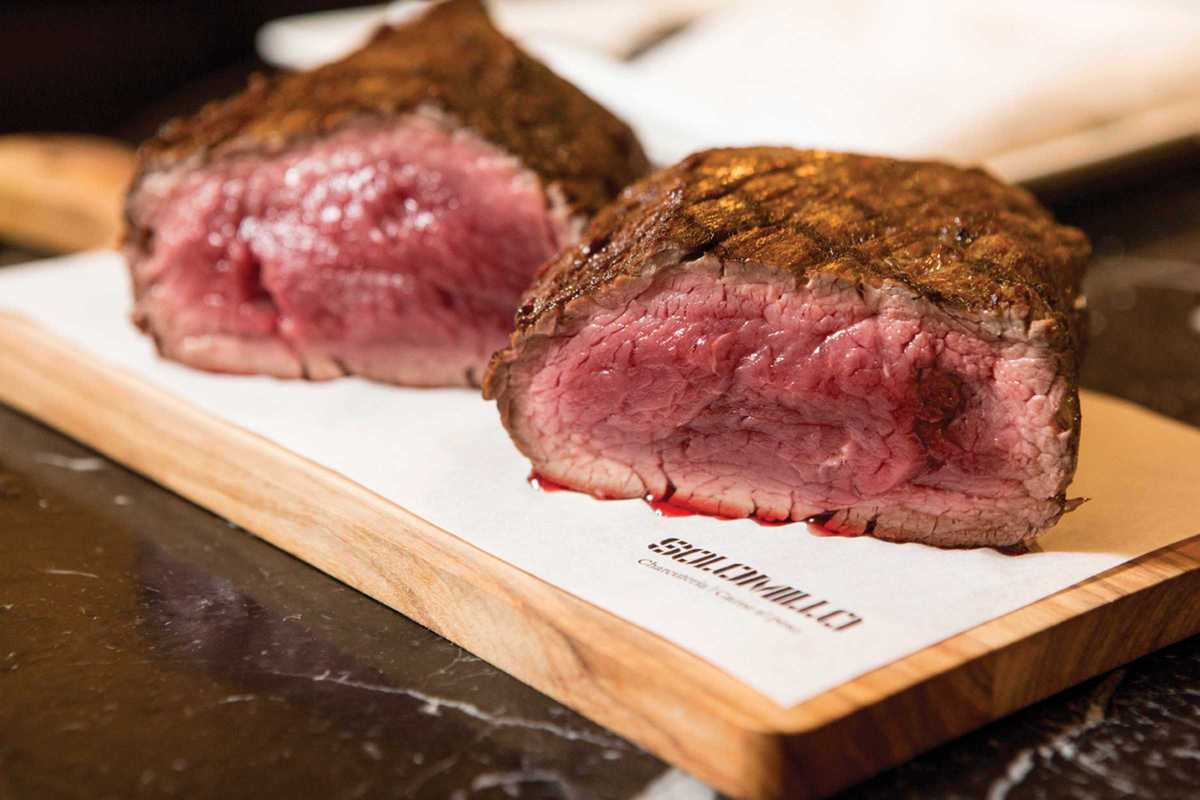 Published on March 1, 2017
The creators of this chic charcuterie understand that simplicity is the ultimate sophistication. Located in the boutique Alexandra hotel, Solomillo is all about quality meat ordered by weight. Stop by the bar for a quick sip with cheese platters and Iberian cold cuts, or move upstairs to the sophisticated brasserie where moody lighting and jazz provide a timeless air of Parisian sophistication.
Decide which breed of meat you'd like – French Salers, Nebraskan Black Angus, Spanish Friesian or Rubia Gallega – and how much you want. Go with the 125g cuts to try multiple types or opt for a colossal 500g steak if you're feeling decisive. The sauces are soulfully satisfying and include classics Béarnaise, Café de Paris, blue cheese or black pepper.
Side dishes feature produce from the hotel's vegetable garden, with candied leeks, grilled asparagus and browned carrots with cumin. An excellent selection of Spanish wines, Champagnes and French rosés complete the experience.
13:00 – 15:30, 20:00 – 23:00
13:00 – 15:30, 20:00 – 23:00
13:00 – 15:30, 20:00 – 23:00
13:00 – 15:30, 20:00 – 23:00
13:00 – 15:30, 20:00 – 23:00
13:00 – 15:30, 20:00 – 23:00
Solomillo
C/ Mallorca, 251
Barcelona