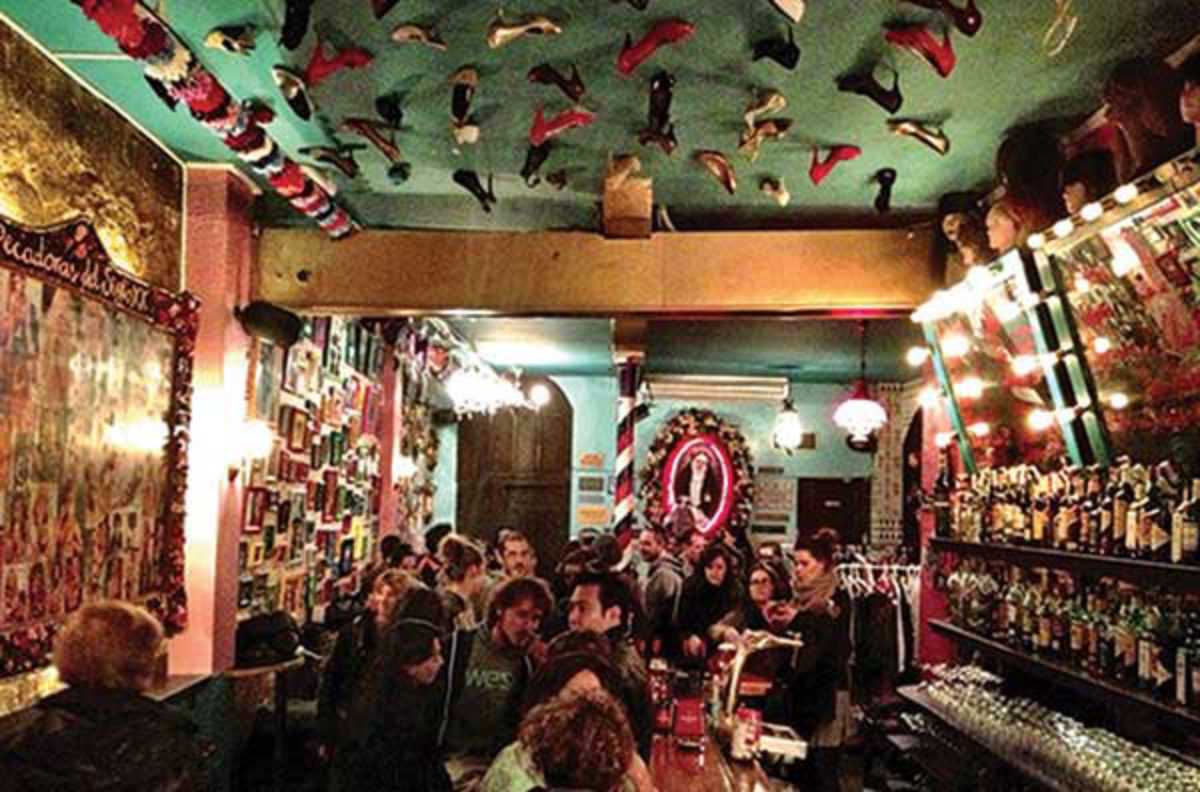 Published on November 1, 2014
Colorful, crude and wonderfully tacky, Sor Rita takes kitsch to a whole new level. Leopard and zebra print abound, lacy underwear is strung across walls and icons observe from every nook and cranny.
Founders Cecilia and José have created a set worthy of Almodóvar. The soundtrack is retro-kitsch with the likes of The Supremes, Grease, ABBA and The Gipsy Kings. The bar's schedule is as hectic as its décor: tarot readings on Mondays (book a tarot time and a cocktail for €12 through Facebook), open buffet on Tuesdays (€7 includes a drink), sexy cabaret shows for €5 (includes a drink) on some Wednesdays, "Kutreoke" (karaoke) on Thursdays and finally a second-hand market on the last Sunday of the month where everything costs just €1, €2 or €3 each.
The house cocktails are named after Almodóvar characters. You can don a wig and down a house shot for €2; a small bottle of beer (quinto) is just €1.50. They also sell T-shirts and kitsch panties for €7 – the perfect gift for him or her.