Surf House
By Ferenz Jacobs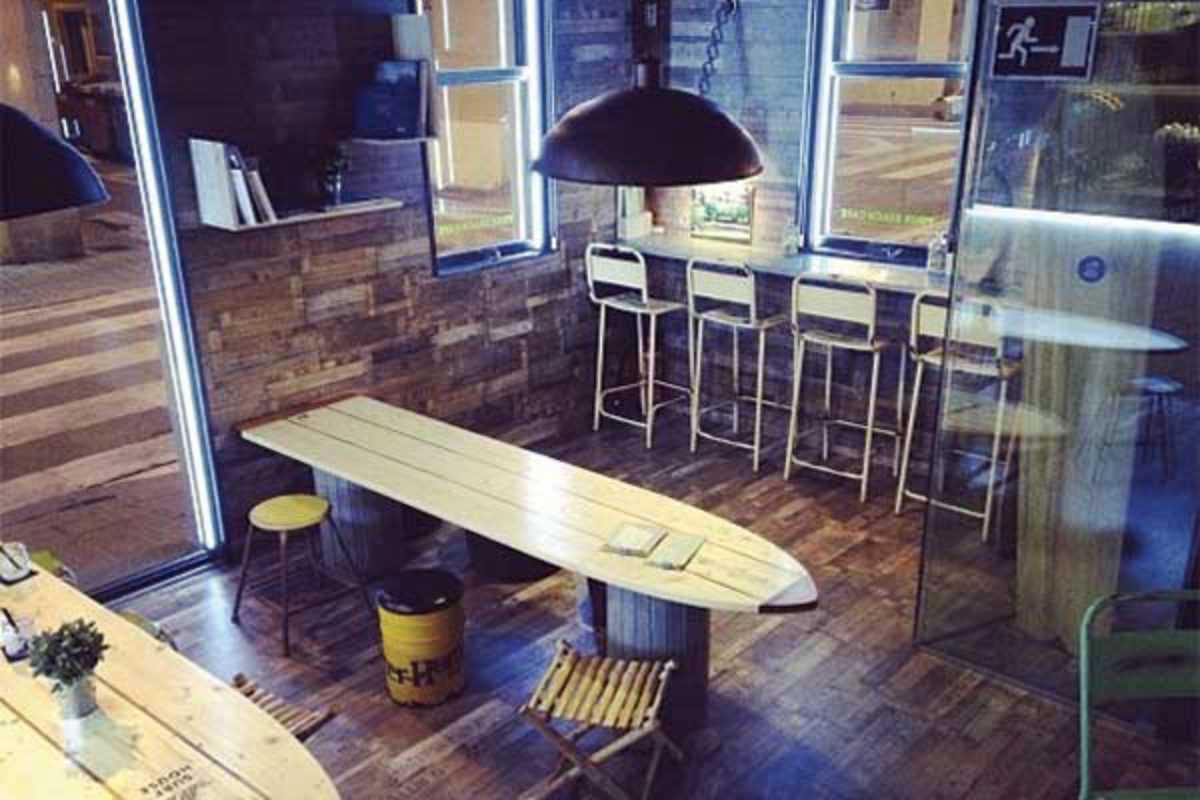 Published on February 1, 2014
When you're looking for a good spot to hit the waves in Spain, Barcelona may not be the first place that comes to mind, but appearances can be deceiving. The Mediterranean can make some decent waves when all the elements come together. It's not among the world's best surf towns like San Sebastián, but surfing in Barceloneta is possible up to 130 days per year, mostly during winter months.
Thirsty after a long day of surfing? Zip out of your wetsuit and park your board near the Surf House. Taking inspiration in the California lifestyle, this beach café serves fresh fruit juices, tropical cocktails and much more to get relaxed in front of Barceloneta beach. Its owner, Álex, has surfed the waves of San Diego and back in Barcelona decided to create for his own little space near the sea.
Their World Cocktail Tour pays cheeky homage to surfing's ASP World Tour, and in­cludes cocktails made with ingredients native to the ten countries where the surfing cham­pionships take place every year. Definitely try the Aussie mojito, your typical mojito but made with kiwi and a smooth touch of eucalyptus leaves. If you like a Bloody Mary, try their Japan Mary, with sake, tomato juice, wasabi and ginger. And don't leave without trying the Barceloneta-inspired cocktail, the Galactic SHB, a Mediterranean mix of water­melon, gin, rosemary and lychee.
Drinks aside, Surf House also organizes activities like live surfing championship broadcasts, group workouts, jogging on the beach and paddle surf.
Surf House
C/ Almirall Aixada, 22
Barcelona