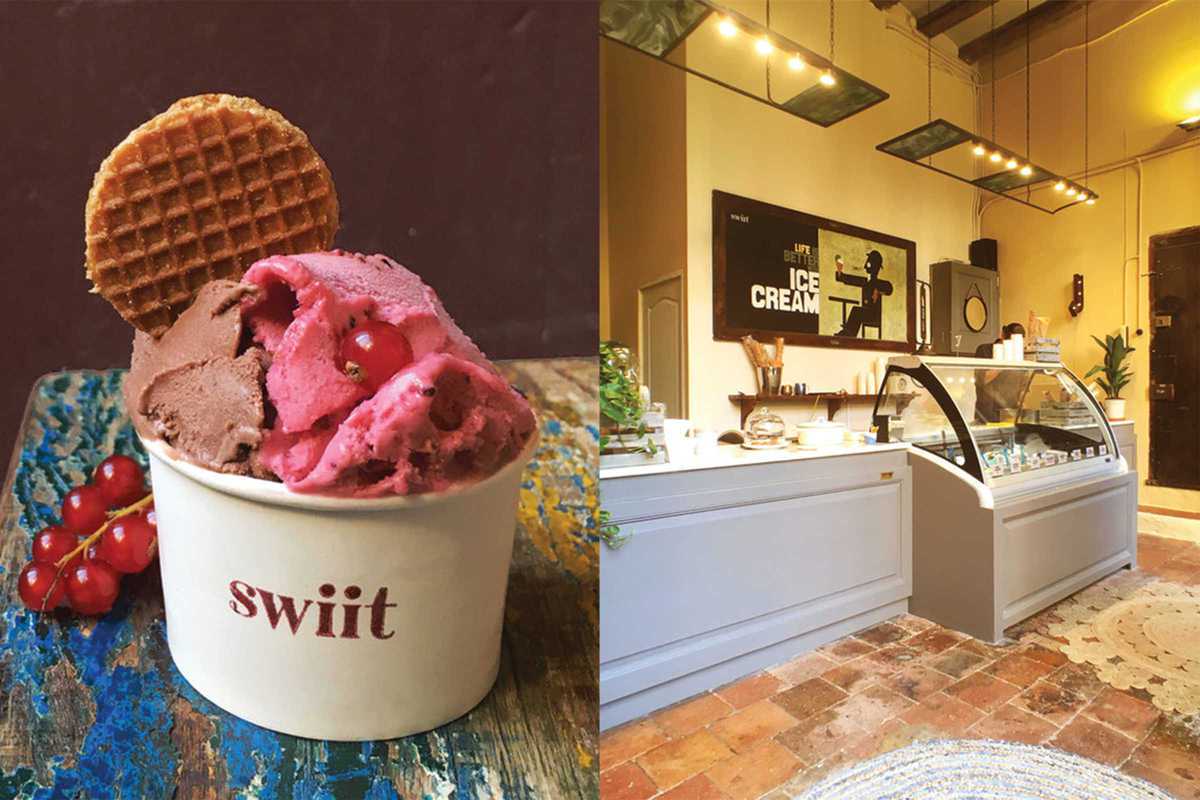 Published on May 1, 2017
Located in the secluded Plaça dels Traginers, overlooking the old ramparts that used to encircle the city, Swiit is an indulgent sanctuary of peace in the heart of the Barri Gòtic.
Upon discovering its unfathomably ancient façade, all worn wood and scarred stone, it is at once apparent that this is not your average ice cream store. You won't find any artificial colorings or preservatives here, no hurried flurry muck, no mass-manufactured Magnums. No, Swiit is all about artisanal ice cream made in Barcelona using organic milk from local dairy farms.
Flavors reflect whatever's happening in nature, with seasonal fruits blended with only the most natural of ingredients. Get your tongue dug into flavors like Mascarpone & fig, ginger & pear or rum raisin. As Swiit's motto so eloquently states, "Life is better with ice cream." Words to live by, indeed.
Swiit
C/ Baixada de Viladecols 2C
Barcelona