Taberna Tío Carlos
By Ben Holbrook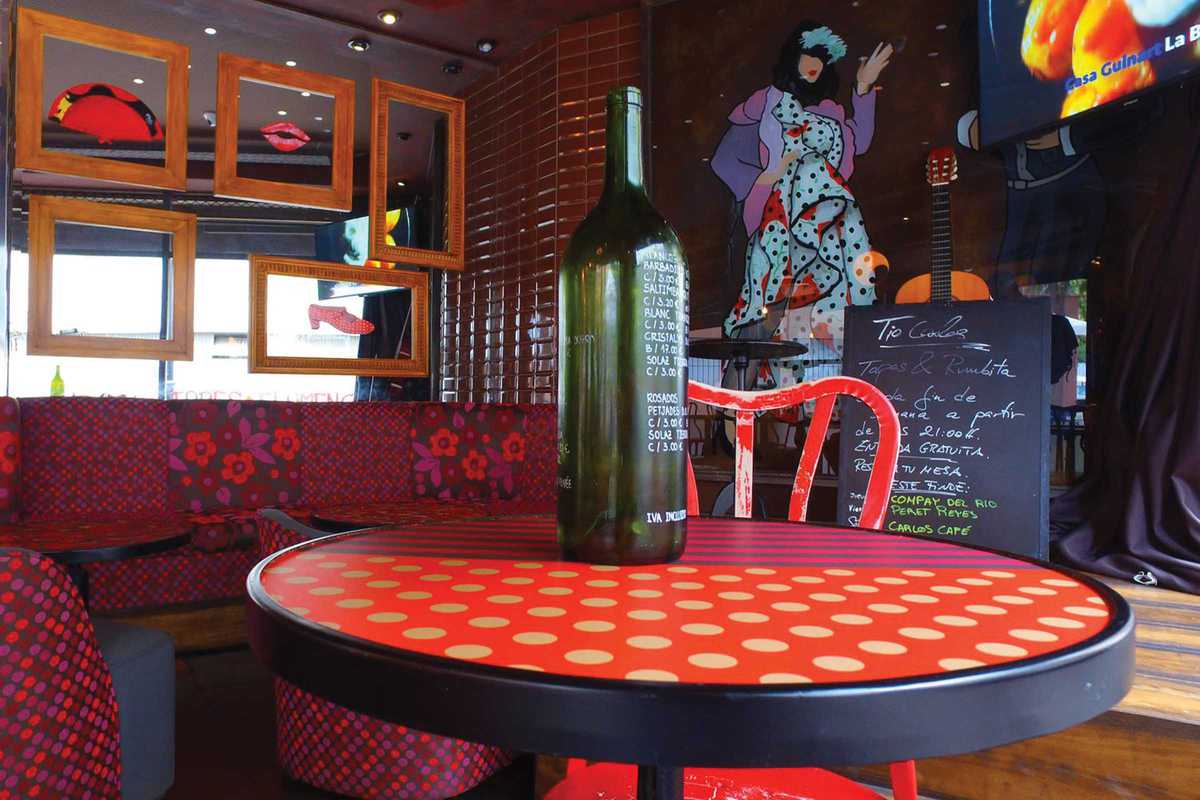 Published on November 1, 2017
I've heard some funny things in Barcelona. I've been asked for directions to "La Sangría Família." I've been asked where one might find "the best flamingo in the city." I've even been asked about my favorite "Irish puffs." I have an answer to at least one of these questions: forget "flamingos" and forget flamenco while you're at it – listen to some local Catalan rumba instead.
The origins of Catalan rumba can be traced back to the 1950s when Barcelona's Romani communities fused traditional flamenco with Cuban clave and rock & roll. The result is an altogether lighter and more celebrative sound. Tucked away on a backstreet in Raval, the colorful Taberna Tío Carlos has live rumba almost every night and is the perfect place to immerse yourself in this musical community.
Watch the show with a bottle of Catalan wine and tapas like canelón de carne trufado, perfect bravas and Barcelona's fabled bombas. Entry is free so get there early to secure a table.