Tablao de Carmen
By Jessica Holom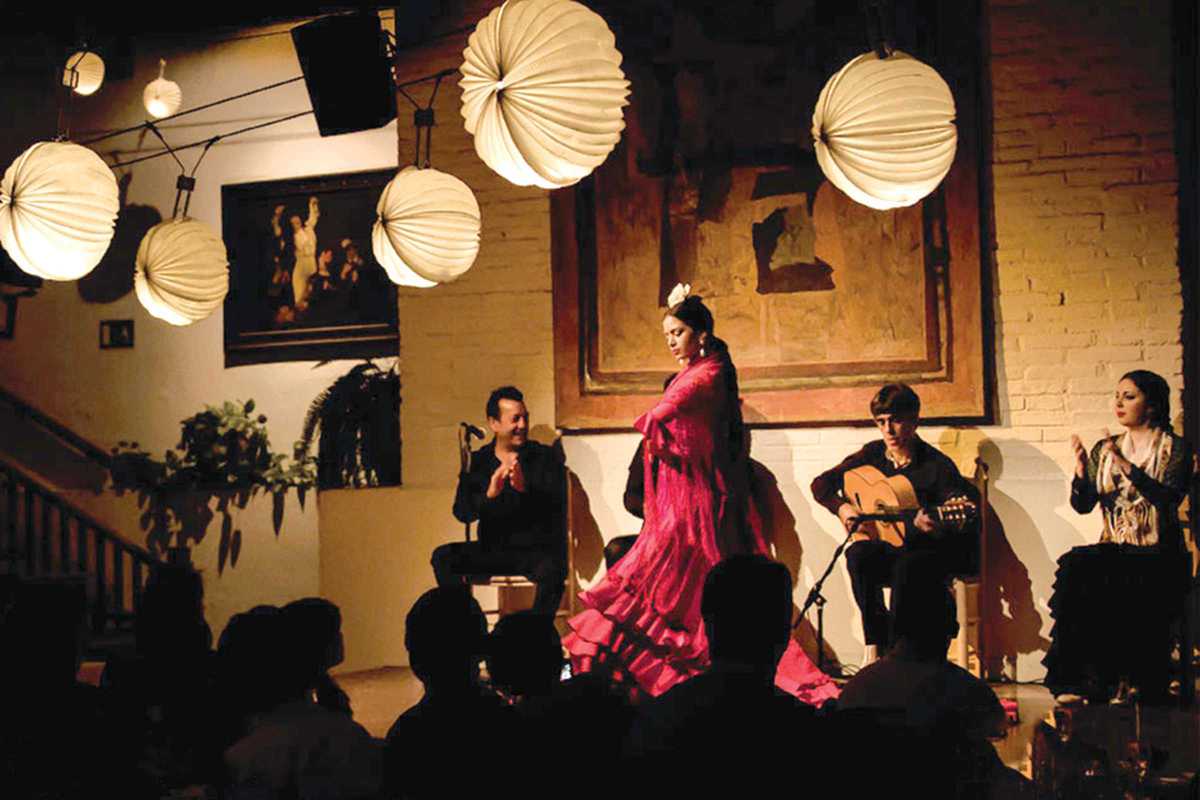 Published on July 1, 2019
An experience you won't forget, Tablao de Carmen blends traditional Spanish food, drinks and tapas with an intimate flamenco show, all wrapped up in a venue designed like an original Andalusian theater.
Opened in 1988, the space's name combines tablao – a venue for a flamenco show, comprising guitarists, singers and dancers – with a reference to legendary Barcelona bailaora, Carmen Amaya. Evoking the often painful history of the Romani (gitano) people, flamenco is a powerful, passionate art form fueled by authenticity and expression through instrument, vocals and dance. Along with an accomplished performance from top flamenco artists, expect attentive service and tapas a-plenty. The theater-restaurant is located inside the scenic Poble Espanyol on Montjuïc hill.

Come early and have a cocktail on the patio. A reservation grants you free access to the Poble, where you can take a step back in time before and after the show.
(First pass at 6pm with show at 6:45pm, second pass at 8:30pm with show at 9:15pm. €45 show + drink, €64 show + tapas menu, €81 + full menu)
Tablao de Carmen
Av. Francesc Ferrer i Guàrdia, 13
Barcelona