Tacos Tacos
By Ferenz Jacobs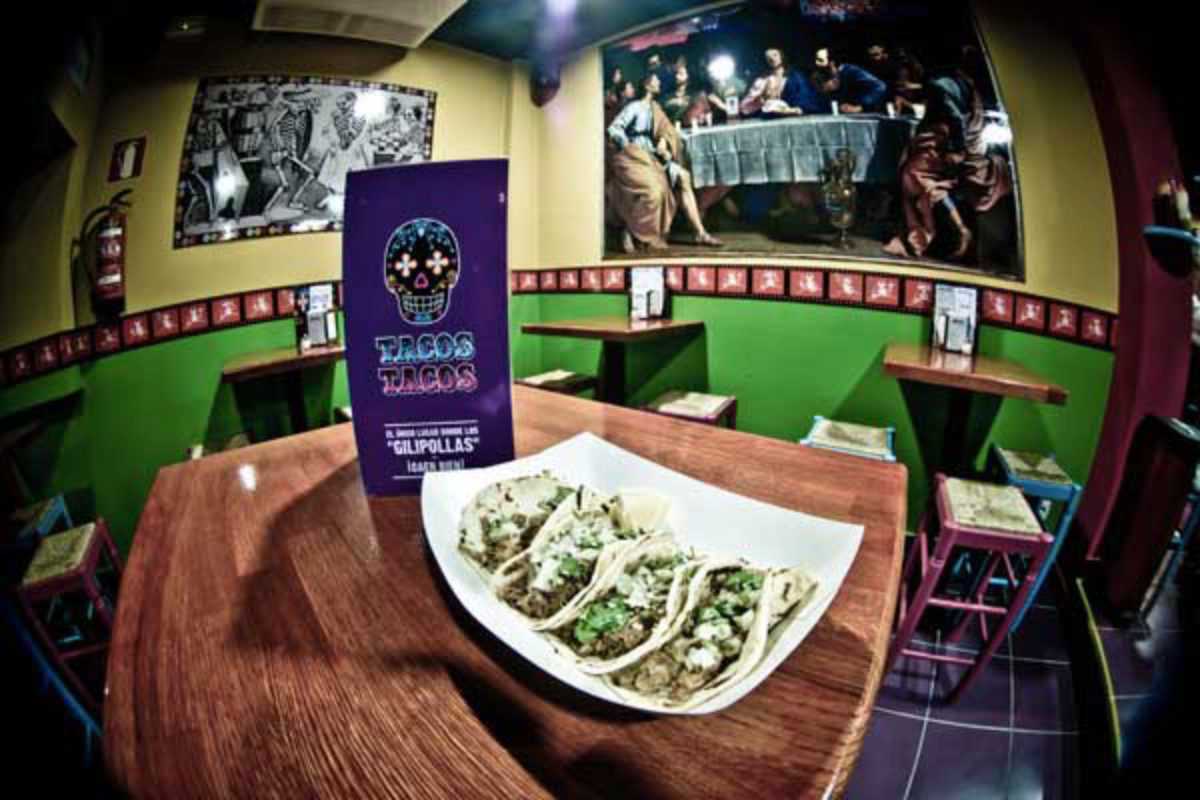 Published on February 1, 2013
According to the Real Academia Española, "taco" is a word considered to be rude or of­fensive. In Mexico, "taco" describes a typical dish of a maize tortilla folded around food.
At Tacos Tacos, you can use both meanings at the same time when you place your order. All tacos on the menu of this vegetarian-friendly taco shop in the Poble Sec neighborhood are named after Mexican, Spanish or Catalan swear words, like Hijo de la Chingada, Gilipollas or Malparit.
Don't feel like using bad language and having three little tortillas fill your stomach? Just order a tequila shot for one euro at the bar and enjoy the bright colors, Mexican skulls, and painting of The Last Supper with tacos on the wall.