The Fish & Chips Shop
By Ben Holbrook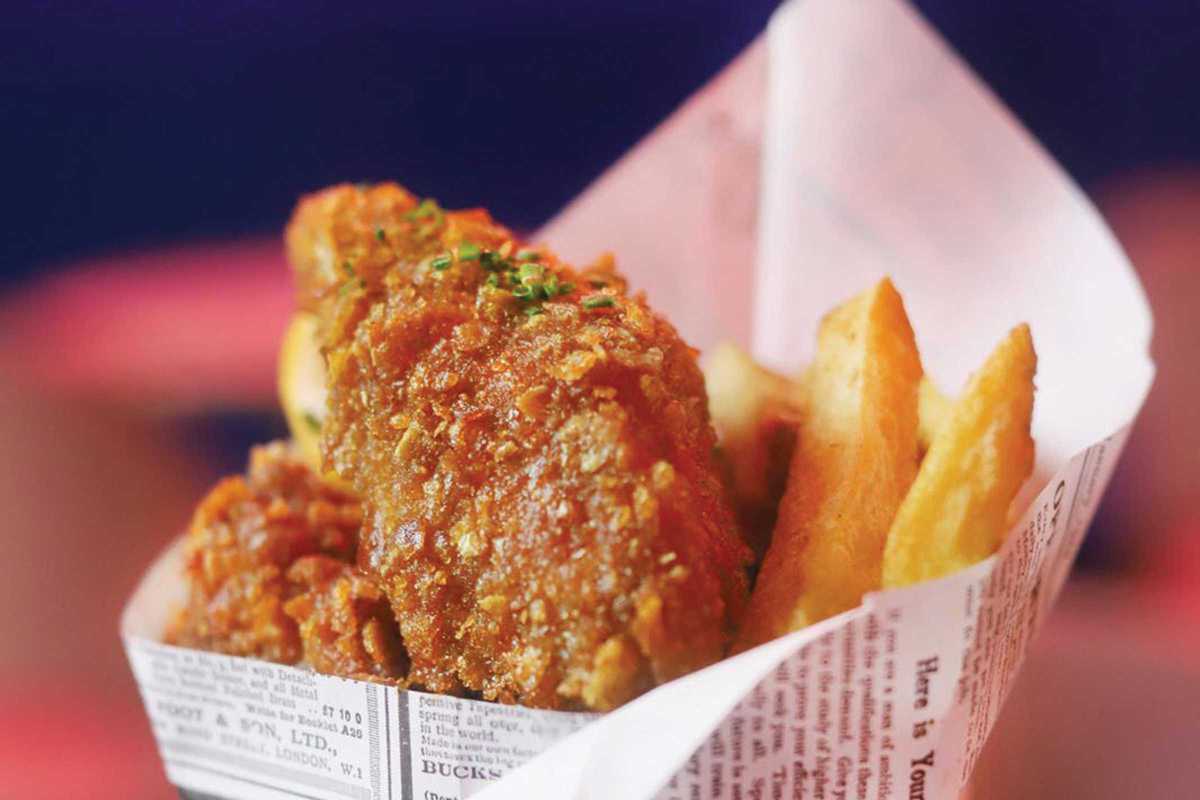 Published on September 1, 2018
After a night at Apolo, brothers Mani and Magic came to the crushing conclusion there was nowhere to go for their favorite post-fiesta feast. Taking matters into their own hands, the duo opened their first Fish & Chips Shop on Rocafort, elevating Britain's signature dish with a touch of hipster inspiration.
Their fresh Galician hake, delicately breaded in a smoked tempura and accompanied with seasoned potatoes, became an instant hit. Testament to the brothers' success, they now have four locations in Barcelona, each with a unique character. The Rocafort locale was the first, and retains its trailblazer vibe. The terrace at the Balmes shop is perfect for al fresco fish feasts.
The latest Casanova incarnation is a gluten-free chippy where purists can tuck into traditional battered cod, while the Aribau shop is the only location open on Mondays, and also a late-night affair where Mani concocts gratifying cocktails.
Locations: C/ Rocafort 70 (Sant Antoni); C/ Balmes 240 (Sant Gervasi); C/ Aribau 18 (Eixample); C/ Casanova 91 (Eixample)