The Hip Fish
By Claire Gledhill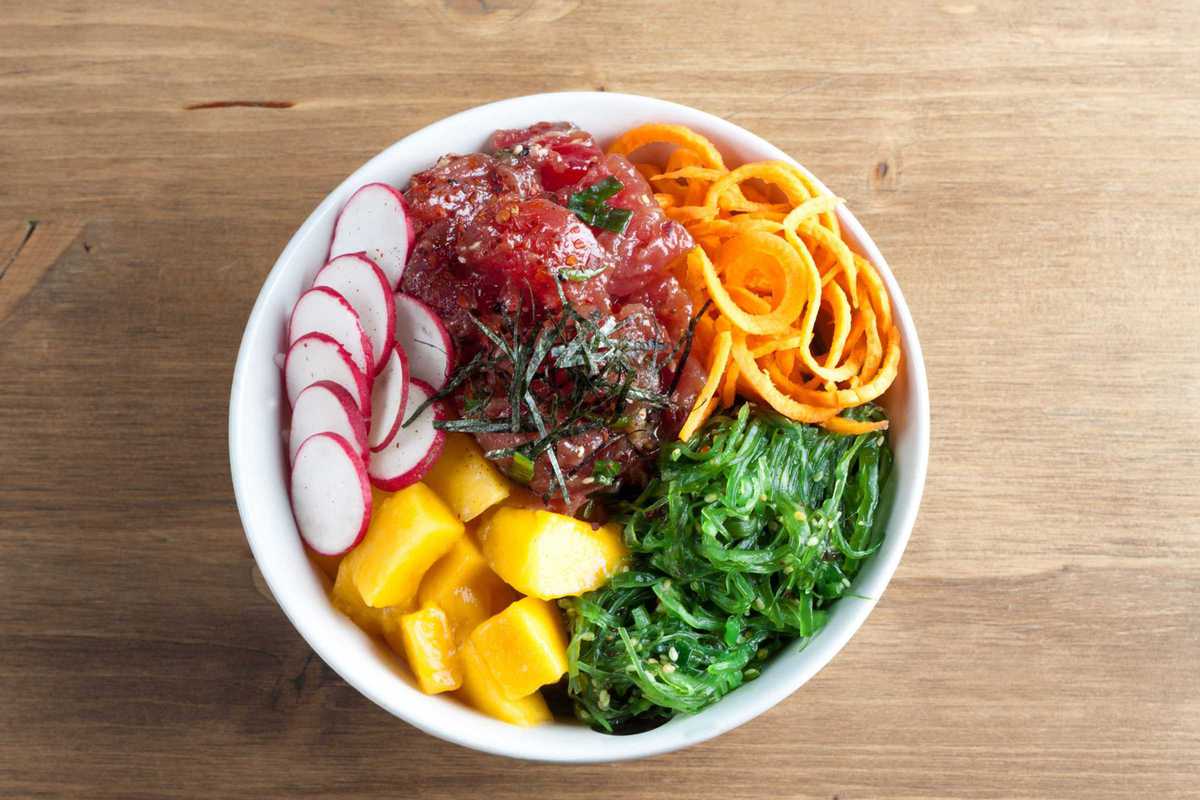 Published on December 1, 2017
The fresh, vibrant Hawaiian-inspired poke bowls and Asian-Latin fusion sushi burritos served at The Hip Fish are the perfect antidote to the excesses of the festive season. This restaurant and takeaway offers health-packed bowls and burritos stuffed with unprocessed, sustainable ingredients, bringing together the taste of the sea and the veggie garden.
The poke bowls are available to select from the menu or made to measure. Choose from a variety of fish or seafood, add your choice of marinade, pick three vegetable accompaniments, a sauce such as sesame, wasabi or sweet chili, and finish with a final sprinkling of nori seaweed, chili flakes or maybe crispy onions.
The six sushi burritos offered include the Anchor – rice, fresh salmon, spicy aioli, red cabbage, mango and crab – or Maui, made from rice, prawns, fuji sauce, kale, crispy onions, edamame and germinated soya beans. Accompany with a low sugar Kailani iced tea, cold pressed juice or Vic ale.
The Hip Fish
C/ Providència 1 bis
Barcelona