The Pie Shoppe
By Claire Gledhill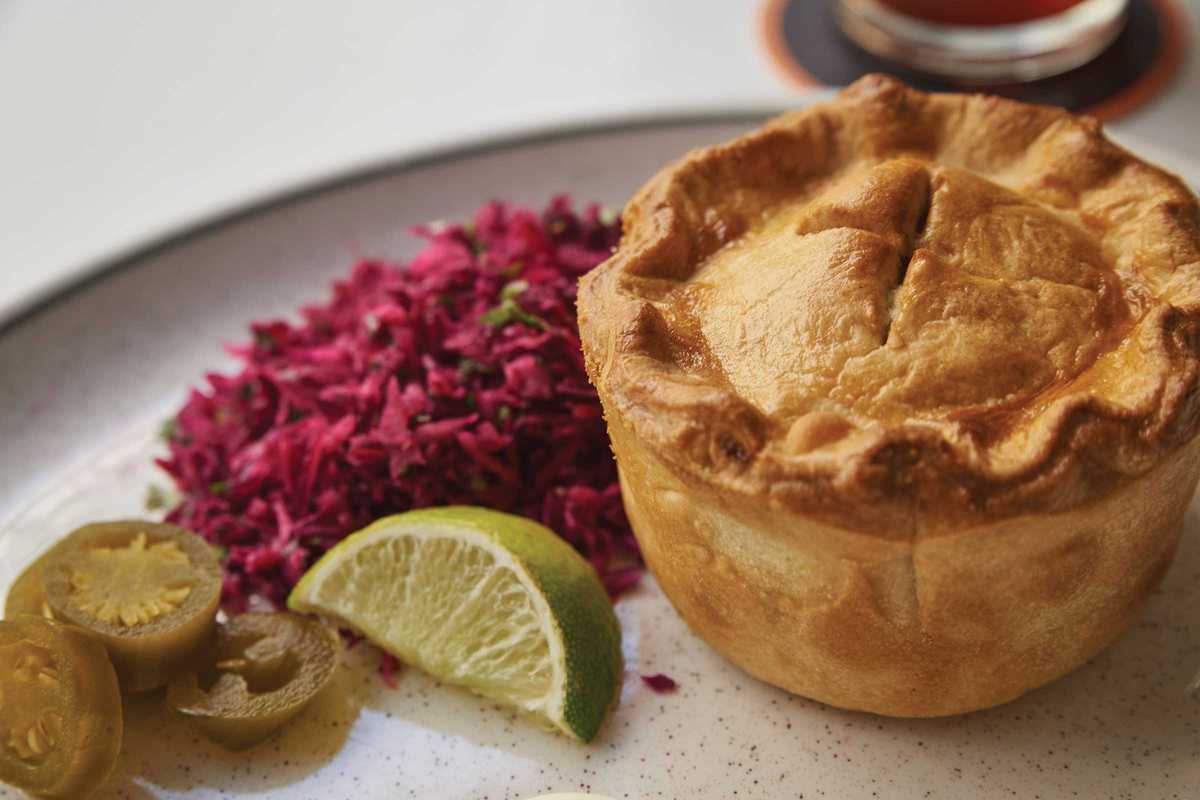 Published on November 1, 2017
Husband and wife team Gary Clark and Natalie Vanderpool have forged a shared love of pie making into a unique new business. He showcases his Scottish background with British classics such as steak & ale or chicken, mushroom & leek pies and she hers with American diner icons like lemon chiffon, chocolate or bourbon pecan pie.
Made on the premises daily, the pies feature fillings of local ingredients encased in pastry made with Montsec butter and Girona milled flour, all served with sides of mashed potatoes and vegetables. With the combined air of a vintage British café and London pie and mash shop, the space serves up not just pie but traditional bar snacks such as Scotch eggs, made with outdoor reared pork, mixed spiced nuts or pickled eggs. Accompany with a craft beer, Scotch whisky or even shot of moonshine.
Head down on Sundays for Beer-Mut & Vinyl, their take on the Sabbath tradition with an open-to-all, one-deck vinyl session.