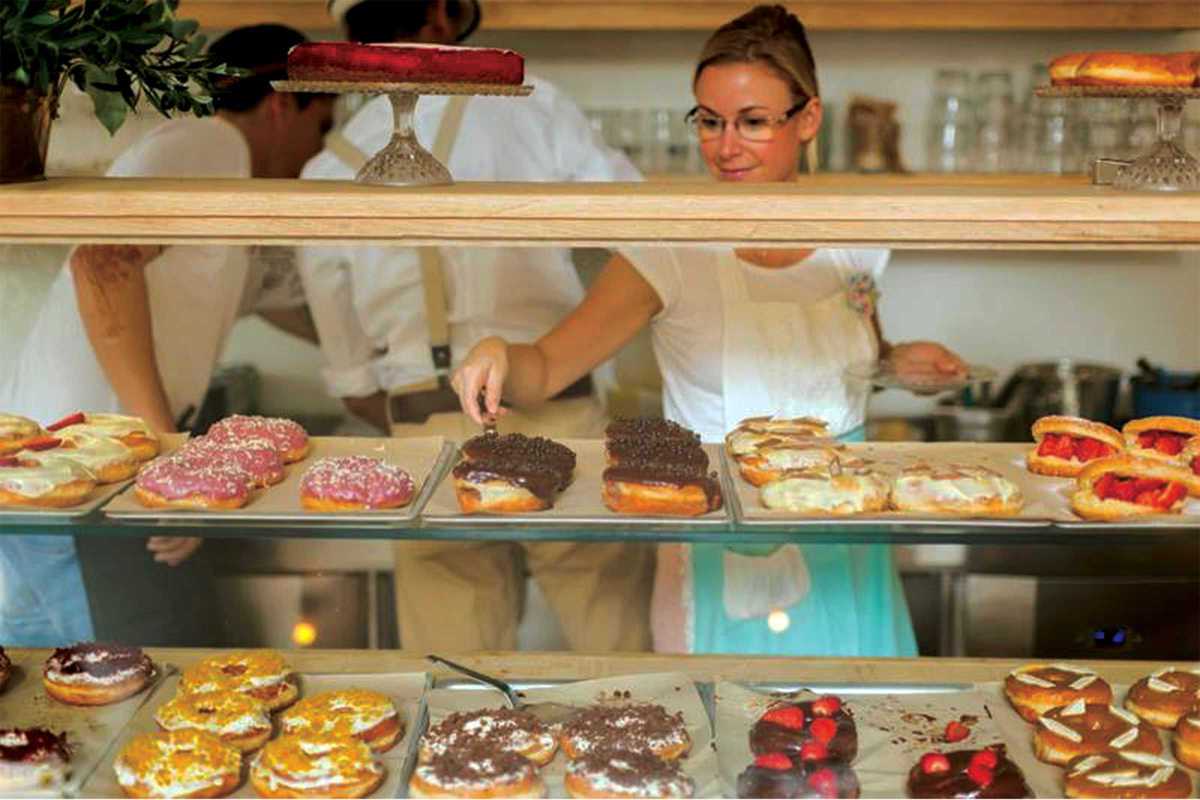 Published on November 1, 2014
As many a sweet-toothed Barceloní will tell you, Cup&Cake's sugary treats are among the best in the city. The lovely, comfortable café on Enric Granados offers a delicious selection of cup­cakes, brownies and other treats, all meticulously presented and made with top-quality ingredi­ents. They ventured into the world of brunch in 2012 with Brunch&Cake – a bright location with a great menu of sandwiches, bagels and salads in addition to the irresistible cupcakes – and a year later unveiled Travel&Cake, a second gorgeous brunch and dessert shop inspired by trips around Europe and North America.
An interior designer by trade, founder Manex enjoyed an informal culinary education courtesy of his parents, who took him to every Michelin-starred restaurant in his native Basque Country while he was growing up. Passionate about good food, he embarked on a 40-day expedition to find excellent homemade desserts to bring back to Barcelona, visiting hundreds of cafés and cake shops from New York to Portland and in between. With the exception of the famous Magnolia Bakery, he avoided chains and relied on blogs and personal recommendations to help him scout out loca­tions with a philosophy echoing the &Cake motto: "in grandmothers we trust."
The fruit of this pudding pilgrimage is Travel&Cake's menu, an all-too-tempting spread of dishes and snacks using traditional, homely recipes. Brunch fans can tuck into clas­sics like Eggs Benedict, yogurt with granola and fruit, pancakes and bagels, or Latin-inspired dishes such as quinoa salad with roasted vegetables or a chicken sandwich with pico de gallo and chipotle mayo, with all dishes coming in at under €10 each.
While you can't go wrong with the picture-perfect cupcakes, you'll find a number of foreign favorites for dessert – try pumpkin pie or decadent (and trendy) gourmet donuts smothered in chocolate or frosting, all washed down with a Valrhona hot chocolate or an award-winning espresso by Cafés El Magnífico. Bliss.
Travel&Cake
C/ Rosselló, 189
Barcelona