Troika Delicatessen
By Claire Gledhill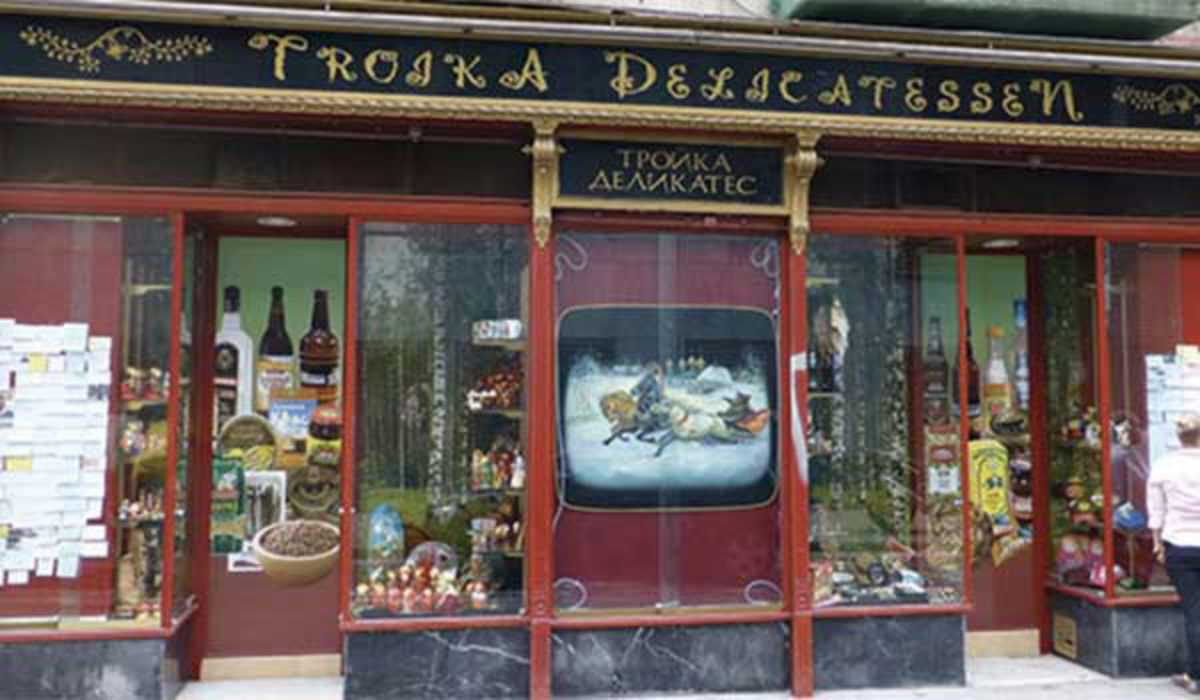 Published on April 1, 2014
The Russian word "troika" means "set of three" – a fitting name for this Russian delicatessen as it offers three good reasons to visit: its wide range of Russian produce, its unusual gourmet gifts and its hard-to-find Russian ingredients.
Try some birch or wheat vodka together with dried fish, caviar or smoked mackerel. Create a pica pica platter out of frozen dumplings, smoked sausages and cheeses. Pick from jars of pickled baby squash, mushrooms or tomatoes and zucchini. For the "hard to buy for" why not grab a decorated chocolate box, some kitsch wrapped confectionary, plum liquor or Russian cognac?
Bakers tired of hunting overpriced pâtisserie ingredients will be pleased with the yeasts, flavorings and baking enhancers that come in small, cheap sachets, as well as bags of meringues, cherries in syrup and frozen forest fruits.