Ultramarinos
By David Naveira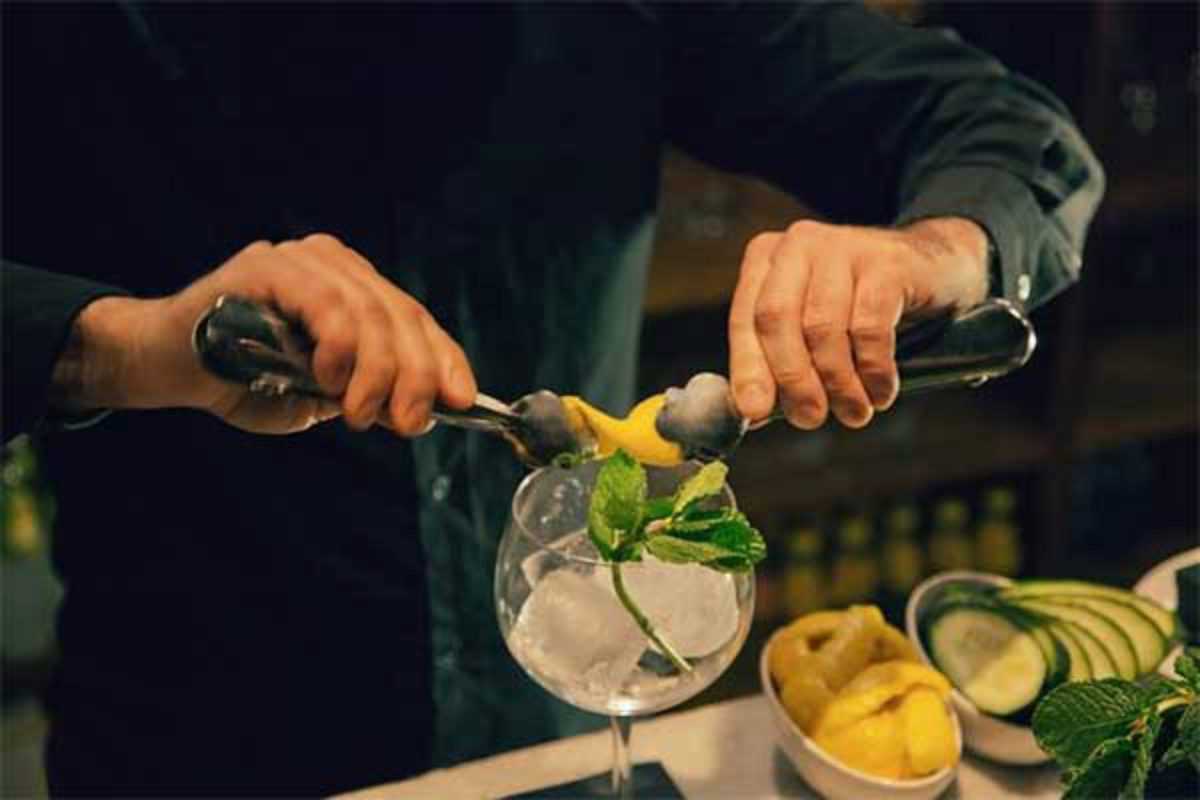 Published on September 1, 2012
Its absence of pretention is the first thing you notice when walking up to number 129 on Carrer San Pau. From its unassuming façade to its sleek vintage sign, the exterior sets the tone for one of Barcelona's best kept secrets. With attention to every detail – the chilled out music, dimly lit bar, wide variety of gins – time seems to slow down when you walk through the door.
Owners Federico and Alex have set out to build the ultimate house of gin 'n' tonics. And this two-level speakeasy, which opened in 2012, quickly established itself among the city's most beloved gin 'n' tonic bars. While others pride themselves on serving a wide variety of gins, Ultramarinos takes it a step further by creating their own range of in-house recipes, combining a premium London dry gin base with fruit, spices and over a dozen home-brewed perfumes like cardamom, ginger and cinnamon.
They serve classics like Sapphire & lemon or Hendrick's & cucumber with style (no long glasses here), but prefer to take you out of your comfort zone and open your taste buds to another way. Painstakingly developed, their over a dozen house G&Ts are classified as fruity, like the apple & basil or strawberry & orange, or dry, like the lemon & cardamom, and cost just €7 each. For non-G&T lovers, they fashion vodka 'n' tonics to the same exacting standards and offer other worthwhile creations too, like a house variant on the caipirinha. With its decidedly local air (and pricing), Ultramarinos satisfy an eclectic crowd – lounge lizards, weekend warriors and tourists alike.
For a relaxed, old-fashioned watering hole feel, grab a friend for a drink at the bar during the week where you'll find personalized attention and a laid-back vibe. The weekends pack in the crowds where an eclectic range of local DJs keep the soundtrack going until 3am. For you Hendrick's lovers out there, no need to worry, Ultramarinos is the city's official House of Hendrick's.
Ultramarinos
C/ Sant Pau, 126
Barcelona