Una Mica de Japó
By Melissa Leighty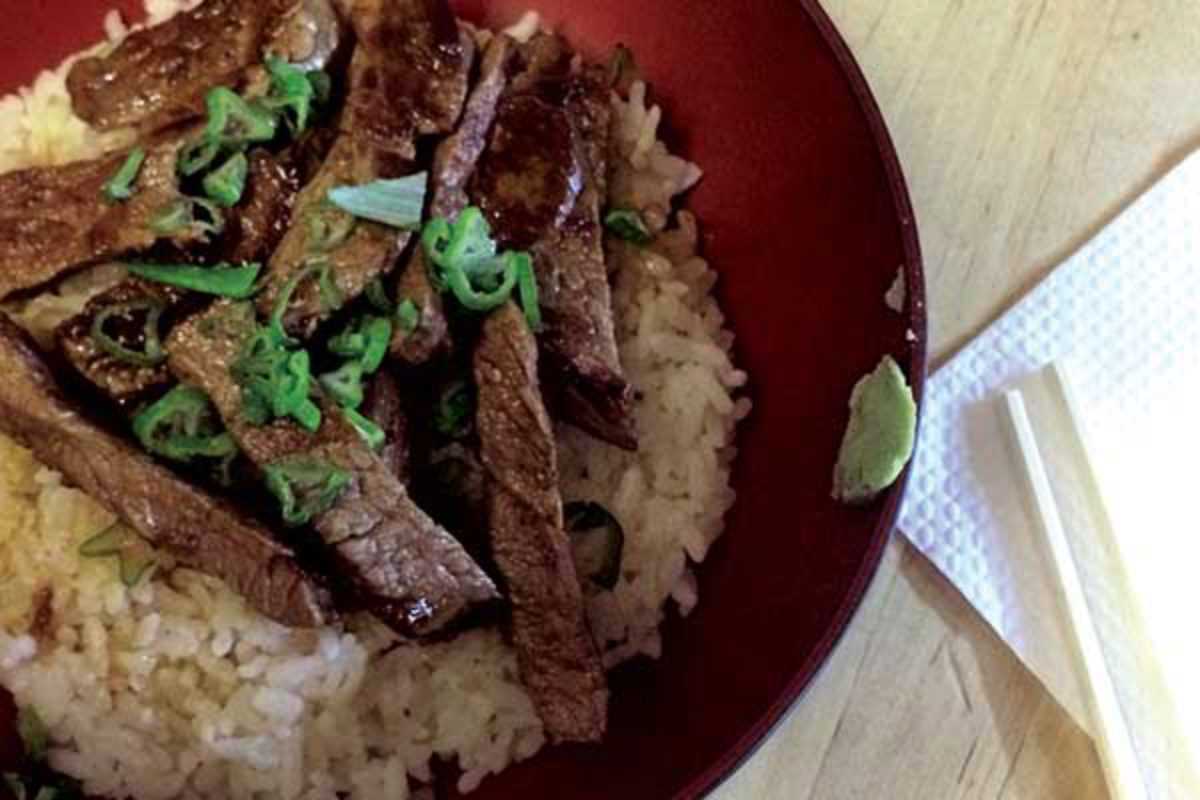 Published on February 1, 2015
This tiny Japanese eatery in the Eixample does things a little bit different. For one, there's no sushi. Instead, they do bento boxes, those endearing, compartmentalized trays filled with a variety of Japanese treats that never fail to remind me of a better school lunch. For another, the kitchen is merely a small open space directly inside the door, where those seated at the bar have an intimate view of their meal being made.
Disconcerting at first, the arrangement actually gives the feeling of walking into someone's home, and in a sense, you are. The aunt-nephew duo, Michiko and Shinya Kurashina, who run the pocket-sized restaurant greet their small flock of customers with a cheerful smile and get right to work preparing you the home cooking they know best.
The charms of the place are many: from the menu items hung from the ceiling by strings to the cozy back room of only five tables, to the quick and friendly service. For many, the absence of those requisite sushi rolls is an immediate turn off. But the friend who first took me there was unfazed. Instead, she was obsessed with the bento box (listed as the plato del día), and after trying it, I could see why. Not only is it a good way to sample some of the house dishes in smaller portions, but it is an excellent value at €9.20 a box.
The main dish – warm eggplant and pork in a creamy salsa and fried chicken drizzled with a dark, sweet sauce, for example – and the accompaniments rotate regularly and often include a sweet, rolled egg omelette, a fried potato croquette and seaweed salad (hijiki), among other treats. We handily worked our way through an excellent appetizer of fried pork dumplings (gyoza), a delicately crisp vegetable tempura and a miso soup, rich and savory without being overly salty.
Other main courses to try include the sukiyaki beef (gyudon) and the teriyaki chicken, a simple but hearty dish served atop perfectly cooked rice. Pair it with a Sapporo and settle in to enjoy a thoroughly satisfying, home-cooked meal. Desserts include a warm, homemade cake (green tea, yomogi, or plain) which, no matter how full you are, is hard to pass up.