Viet Kitchen
By Ben Holbrook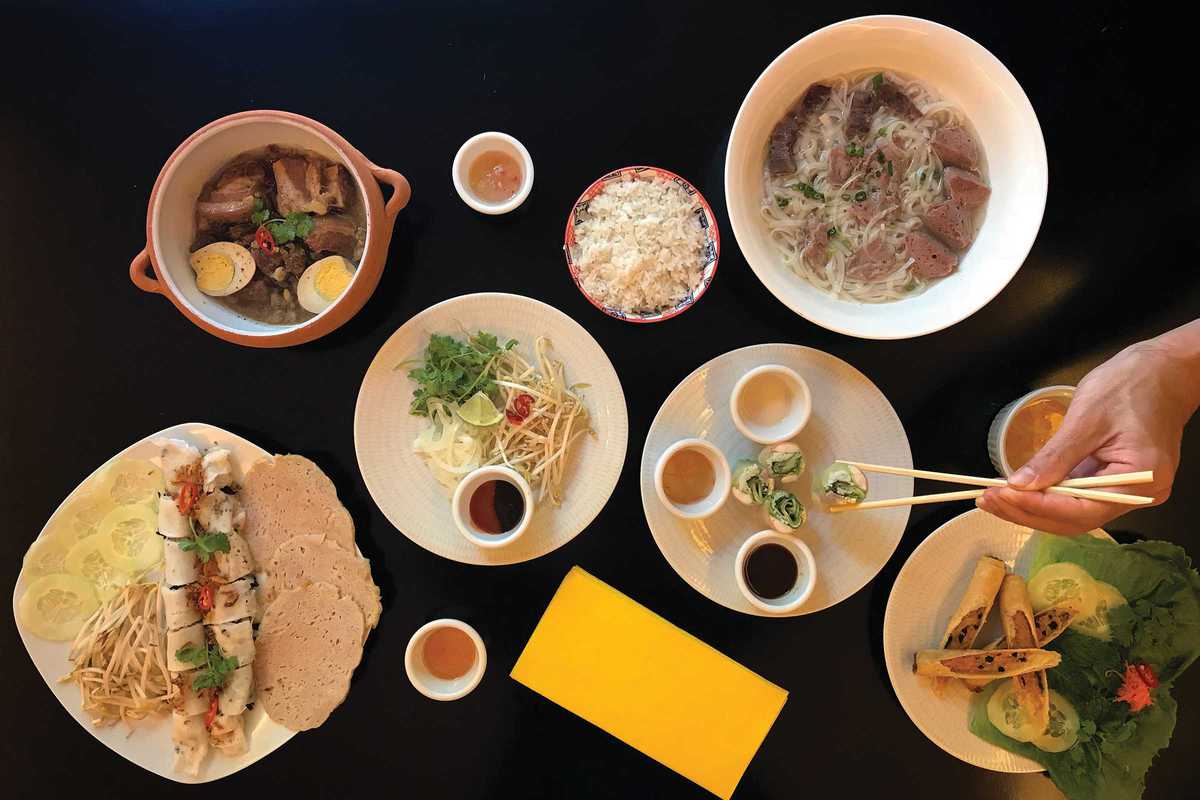 Published on February 1, 2019
Welcome to Barcelona's first restaurant specializing in bánh mì sandwiches, a classic Vietnamese street food feast. Viet Kitchen is the brainchild of Hoang and Emanuele, who dreamed of creating an inviting space where they could celebrate Hoang's Vietnamese heritage and share the vibrant dishes passed onto him by his mother.
Each dish is freshly prepared, with an impressive selection of health-conscious options and plenty to excite vegetarians and vegans. Stop by for lunch and indulge in a Bánh Mì Classic sandwich stuffed with cha lua (pork sausage) and zingy daikon carrot pickles. Or go for the smoky charcoal BBQ Bánh Mì for a bite straight out of the streets of Saigon. There is also a selection of pho, noodle salads and bánh xèo (savory pancakes) . The five-dish tasting menu is the perfect way to sample a little bit of everything.
Finish with the signature kem lá dua dessert, a palette-cleansing concoction of cream, pandan and coconut. Happy days.
12:30 – 16:00, 20:30 – 23:00
12:30 – 16:00, 20:30 – 23:00
12:30 – 16:00, 20:30 – 23:00
12:30 – 16:00, 20:30 – 23:00
12:30 – 16:00, 20:30 – 23:30
13:00 – 16:00, 20:30 – 23:30