Virtual Playground
By Sophie Cameron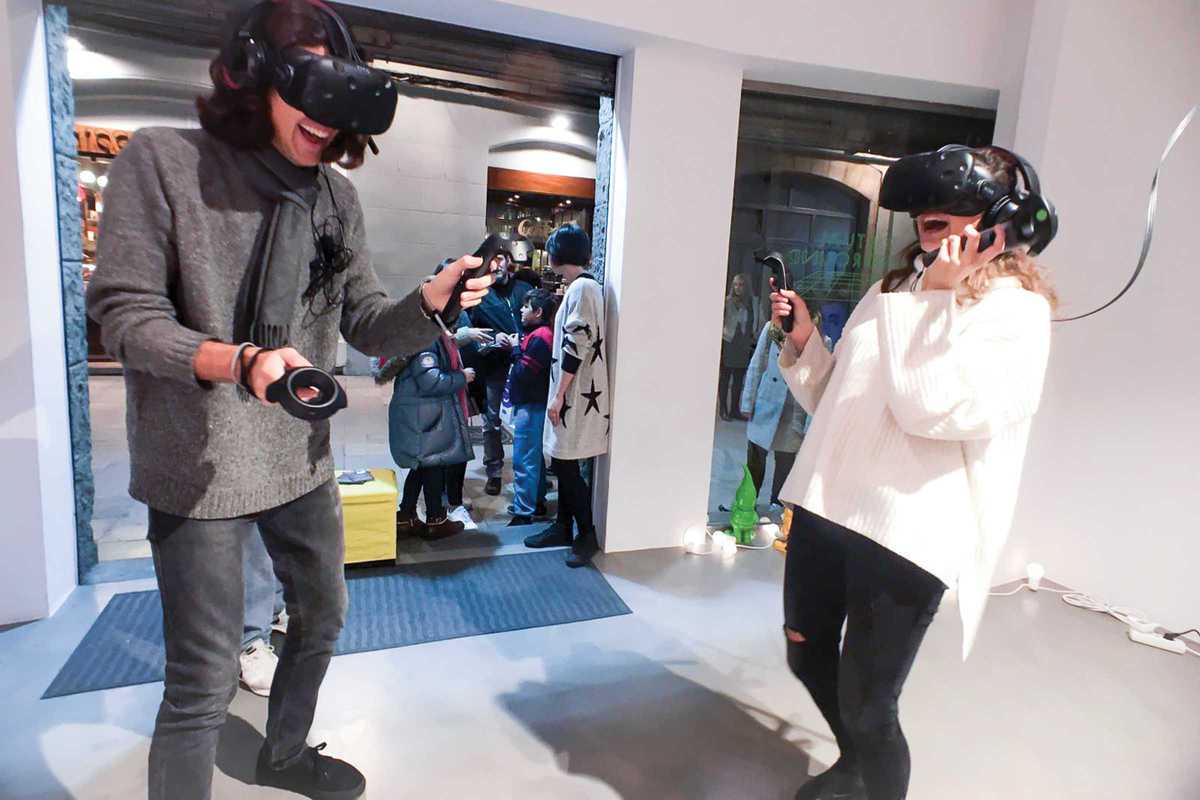 Published on March 1, 2017
Barcelonians and visitors can now experience the state-of-the-art VR technology at Virtual Playground.
Opened in 2017 in the Barri Gòtic, this games center – the first of its type in Barcelona, and one of only a handful in Spain – offers an immersive, interactive experience featuring 20 single and multi-player games that are still far out of reach of the average consumer. Games include Jedi training in Trials on Tatooine, the Harry Potter-style Waltz of the Wizard and Raw Data, a sci-fi adventure that's become the most popular game in the world of VR.
Though there are enough treats to keep gamers entertained all day, there are also experiences for those who aren't so good on the controls: Google Earth VR lets you wander through the neon lights of Tokyo or stroll under the Eiffel Tower, while with Tilt Brush you can paint on a 360° canvas using light, stars and fire as your materials.