Wer-Haus
By Natasha Drewnicki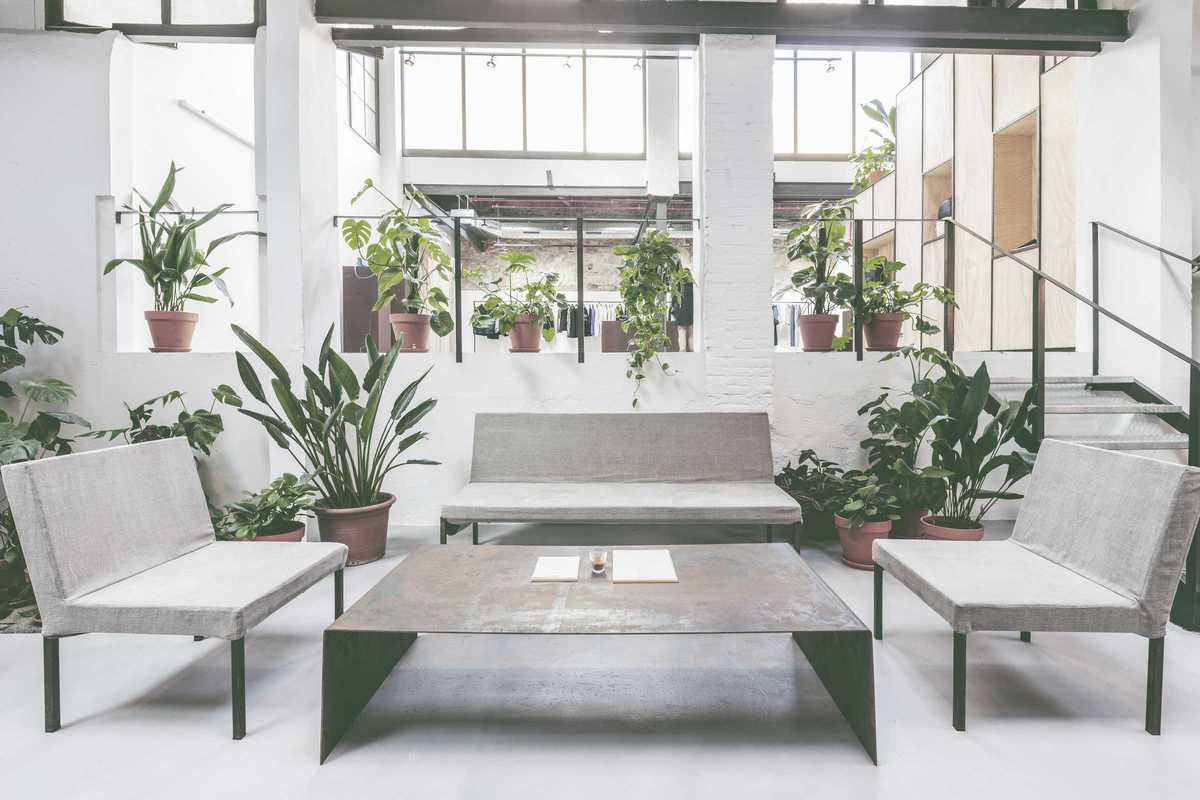 Published on December 1, 2015
A few blocks from Passeig de Gràcia, a group of like-minded friends spent a year transforming an abandoned 400 m2 garage into Eixample's chicest concept store. United by their shared lifestyles and creative vision, French entrepreneurs Nicolas and Jean-Antoine and Catalan cinematographer Marc decided to use the space to showcase work by artists, menswear labels and art and design publications.
Wer-Haus is set up to socialize, too, with a café serving coffee, nutritious food and an ample wine selection. As Nicolas says, "We needed to create a space to transcend the idea of a 'classic gallery.' " The pared-down interior evokes minimalist German design, while jungle-like foliage adds a touch of nature.
Everything has been curated to offer a contemporary lifestyle concept aimed toward the modern man, but the space welcomes anyone with an interest in arts and culture.