Abismatismos
By Sophie Cameron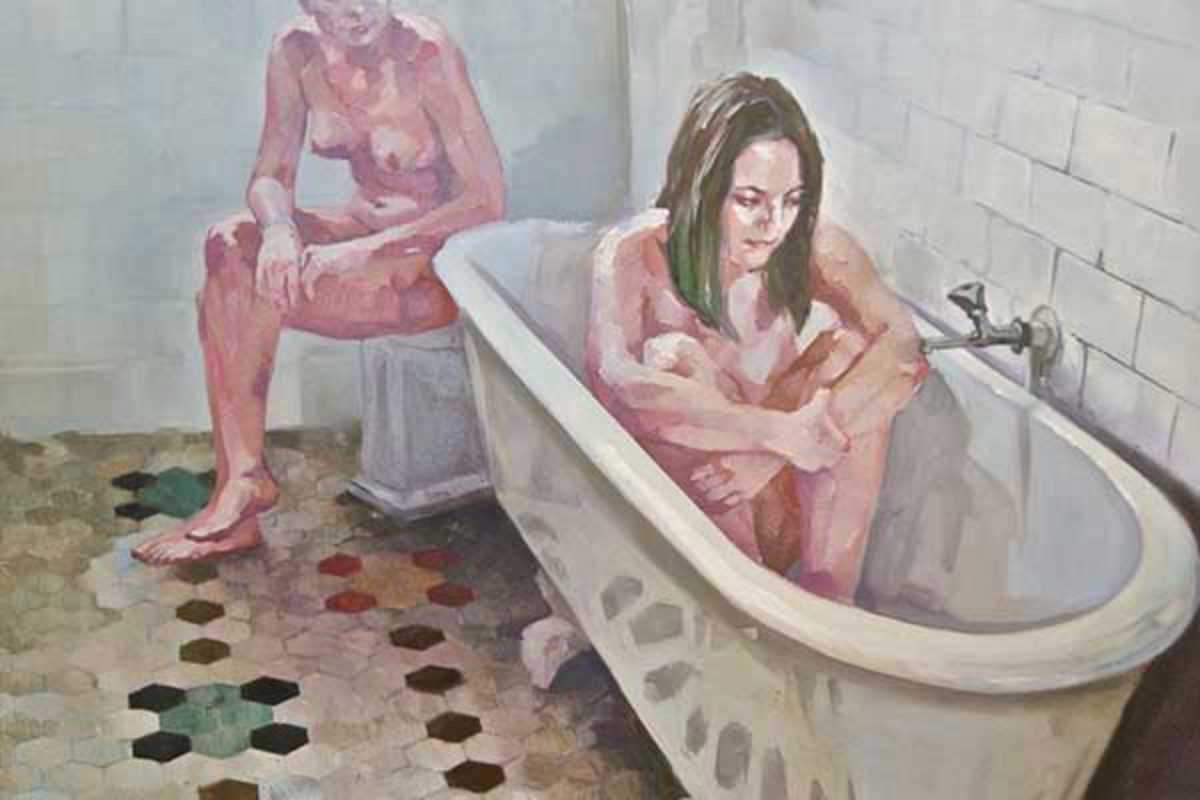 Published on March 1, 2015
Alejandro Casanova recreates the melancholy, boredom and loneliness of everyday life in Abismatismos, on display at Artevistas Gallery from March 12th. Straddling the boundaries between realism and impressionism, the young Valencian artist depicts nudes lying restless in bed, huddled in empty baths or curled up on cold tile floors, creating emotive snapshots of domestic scenes that will feel familiar to all who see them.
The loneliness in Casanova's scenes is palpable, particularly in works featuring pairs: one subject lingers in the doorway while the other perches on the tub; one sits on the toilet while the other leans forward in the bath, her back turned, creating a distance that contrasts with the intimacy of their naked bodies. Casanova's fluid, expressive portrayals of their bodies are juxtaposed with the more detailed patterns and textures of their physical surroundings, and indeed, even the piece's titles – such as
Simple Red Wood Flooring
or
Bathtub and Tiled Floor
– suggest that these listless characters are little more than furniture.
March 12, 2015 – April 5, 2015