Amor / Miedo / Otras Mierdas
By Sophie Cameron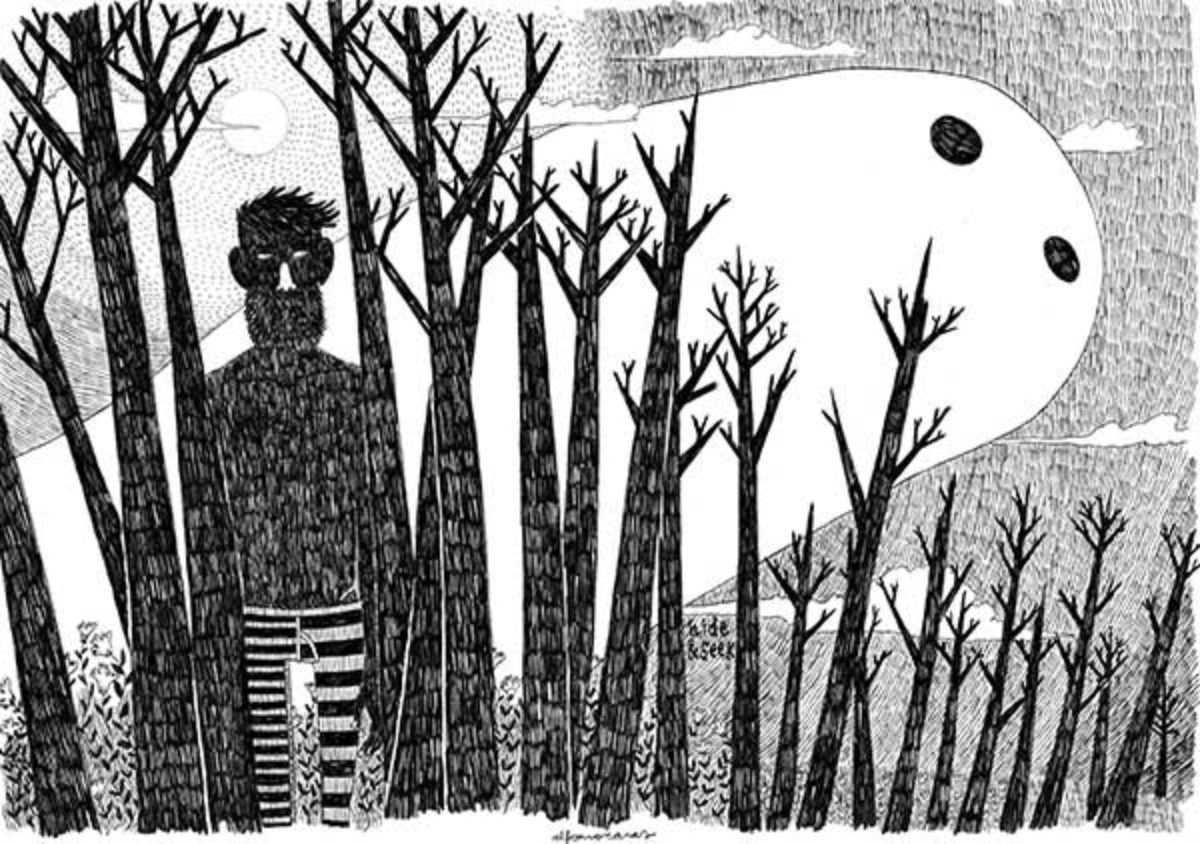 Published on August 1, 2015
Illustrator Alfonso Casas explores the emotional states that most unite and divide us in Amor / Miedo / Otras Mierdas (Love / Fear / Other Shit), his first solo exhibition at Artevistas Gallery.
Originally from Zaragoza, the Barcelona-based artist creates delicate black-and-white drawings, occasionally with a vivid burst of red, that speak volumes about dating in the modern age. The exhibition's title piece shows a man in a heart-shaped cage surrounded by dark phantoms, reminiscent of Studio Ghibli, while others show men getting dressed or smoking accompanied by contemplations on love in both English and Spanish.
The narrative, character-based nature of his work is likely to appeal to fans of graphic novels; indeed, Casas himself is a published author, with various comic and illustrated books under his belt. Discover his work at the exhibition – part of the ongoing Circuit Festival – running through September 6th.
August 7, 2015 – September 6, 2015