Antiwords
By Sophie Cameron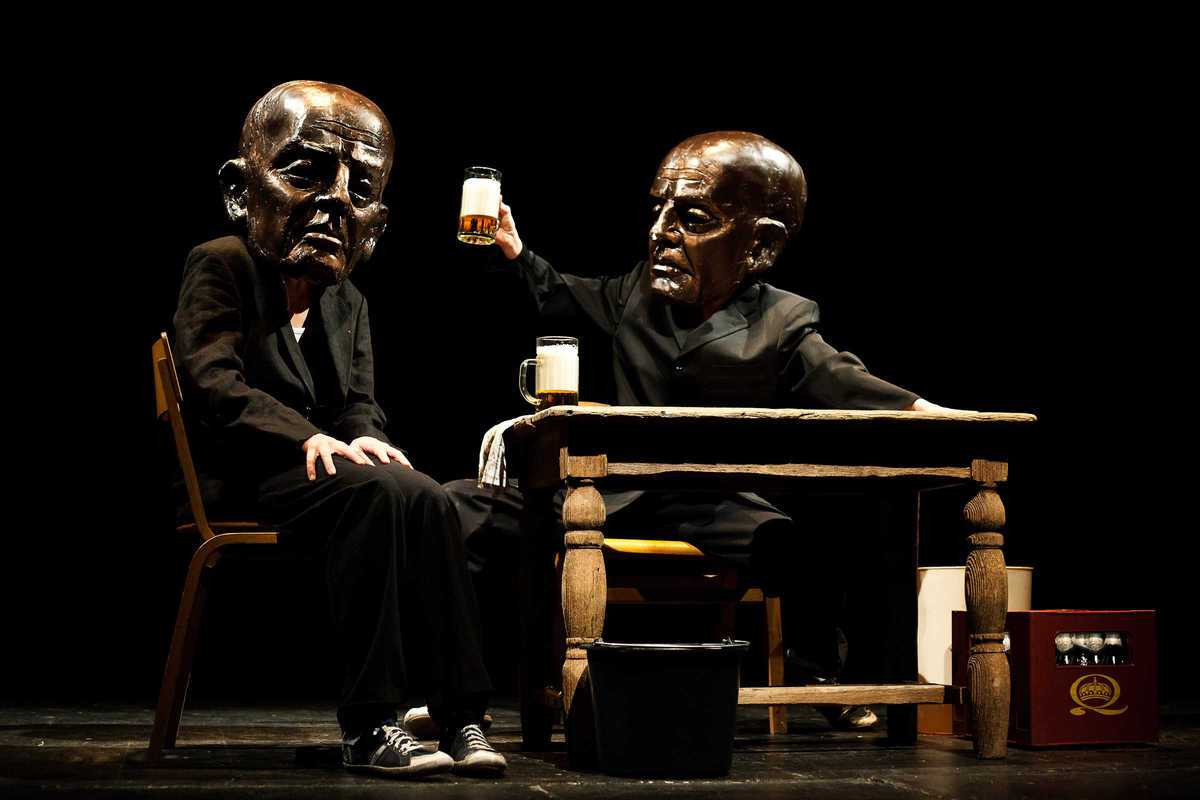 Published on November 1, 2015
Czech collective Spitfire Company arrives in Barcelona this month with Antiwords, an experimental piece influenced by the works of writer, philosopher and former president of Czechoslovakia, Václav Havel.
One of its countries most progressive ensembles, Spitfire creates its own physical language through a combination of words, music and movement, exploring the body's limits of resistance and its performers' states of mind. Antiwords' inspiration came from Havel's Audience, in which one of the characters drinks nine pints of beer. In Spitfire's piece, the characters are interpreted by two actors dressed in suits and giant heads, created by sculptor Paulina Skavova.
Each drinks pint after pint as the show progresses, using gesticulation, dance and their own genuine drunkenness to provide a hazy reflection of some of the most pressing topics in central European literature: anxiety, alienation and the difficulty of communication between human beings.
(The performance has minimal dialogue, and is subtitled in English.)
December 3, 2015 – December 4, 2015