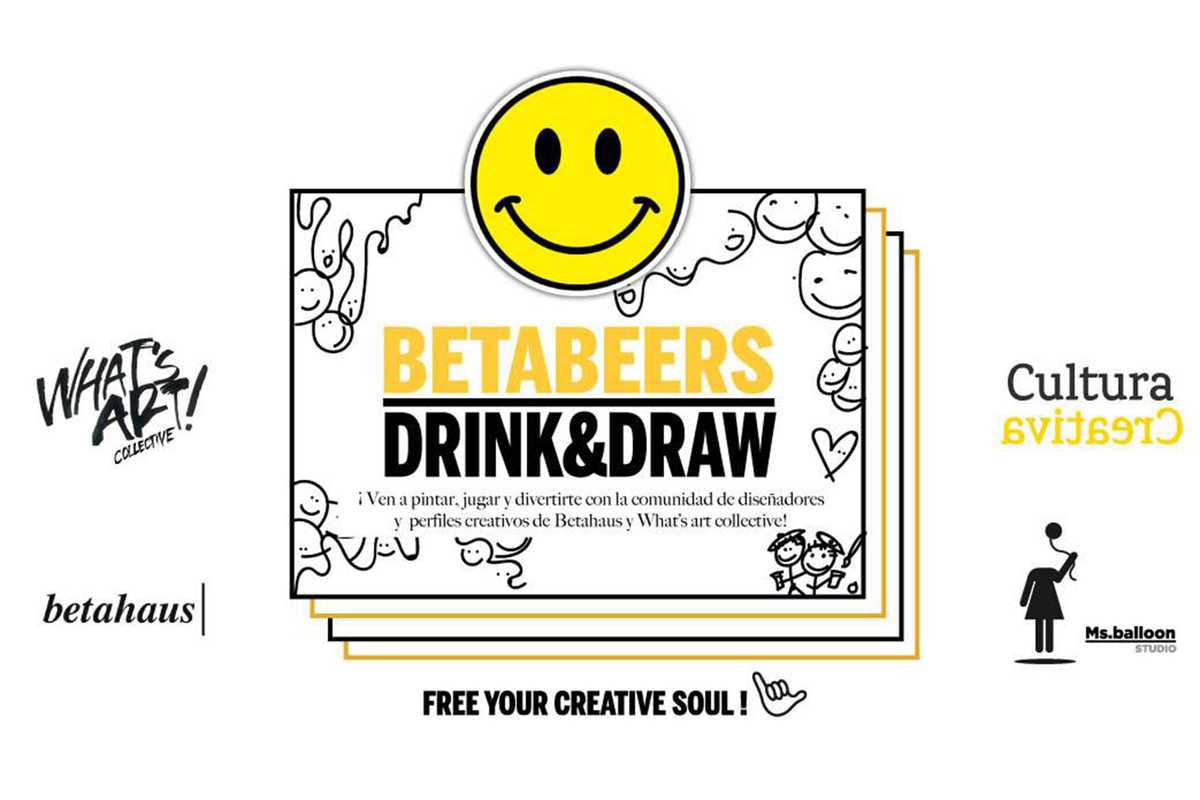 Published on August 1, 2019
Coworking space Betahaus' regular Betabeers "afterwork" event throws a Drink & Draw session into the mix with the What's Art Collective.
Joining the Betahaus creative community of designers, studios and agencies will be artists including Marly Gallardo, Lina Fernanda Casallas, Randomlovers, Johanna Escobar, Maikol De Sousa and Adrià Cordellop. The artistic theme for the evening will be "the conflicts of the creative soul."
Anyone is welcome to join them, network and paint over a few beers.