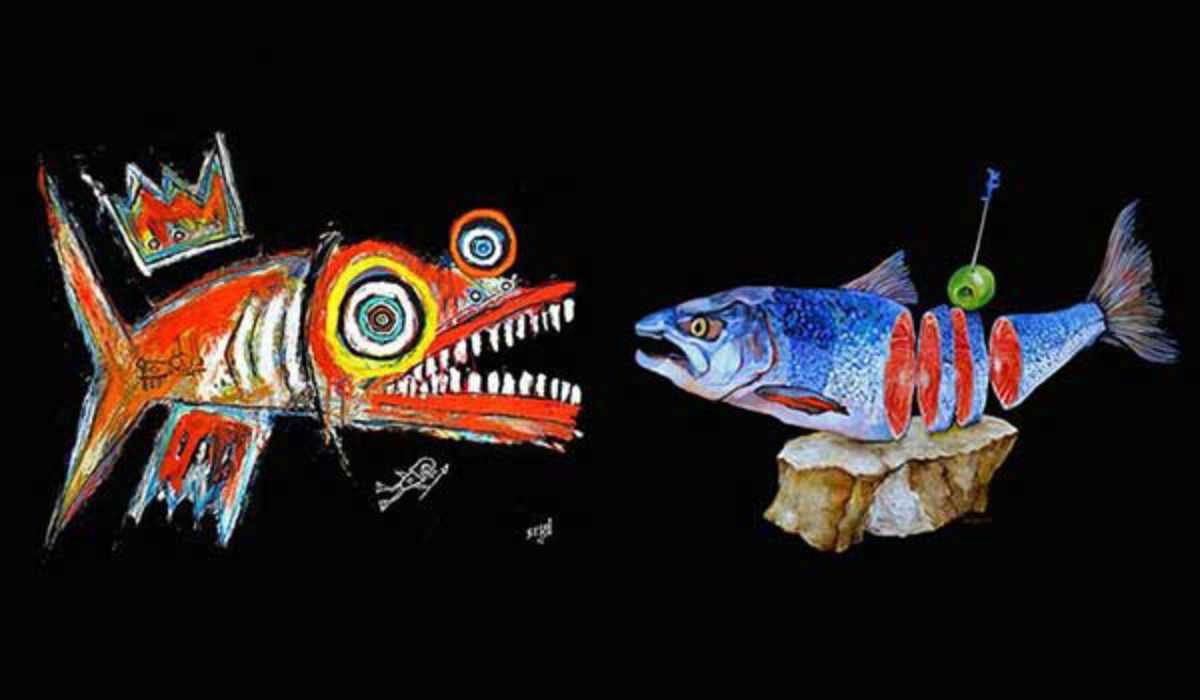 Published on July 1, 2015
Matt Sesow and Dana Ellyn try to pin down the strange sensation of Déjà vu in this new collaborative exhibition at Artevistas Gallery.
A married couple from Washington, DC, the two artists vary in themes and execution but share a taste for animals, bold colors and brash humor. Ellyn's work deals with themes such as animals rights and what it means to be a woman, while Sesow explores a childhood trauma through recurring icons of bunnies, birds, teacups and teeth bared behind bright red lips.
Déjà vu will feature recent works made at their home studio in the States as well as a pieces created in Barcelona especially for the show, such as Ellyn's Matador and his Bull(dog) and Jamón ibérico and Sesow's chaotic, energetic cityscapes and monstrous portraits of its residents. Discover their unique take on Catalunya at the exhibition's opening on July 2nd at 8pm.
July 2, 2015 – August 2, 2015