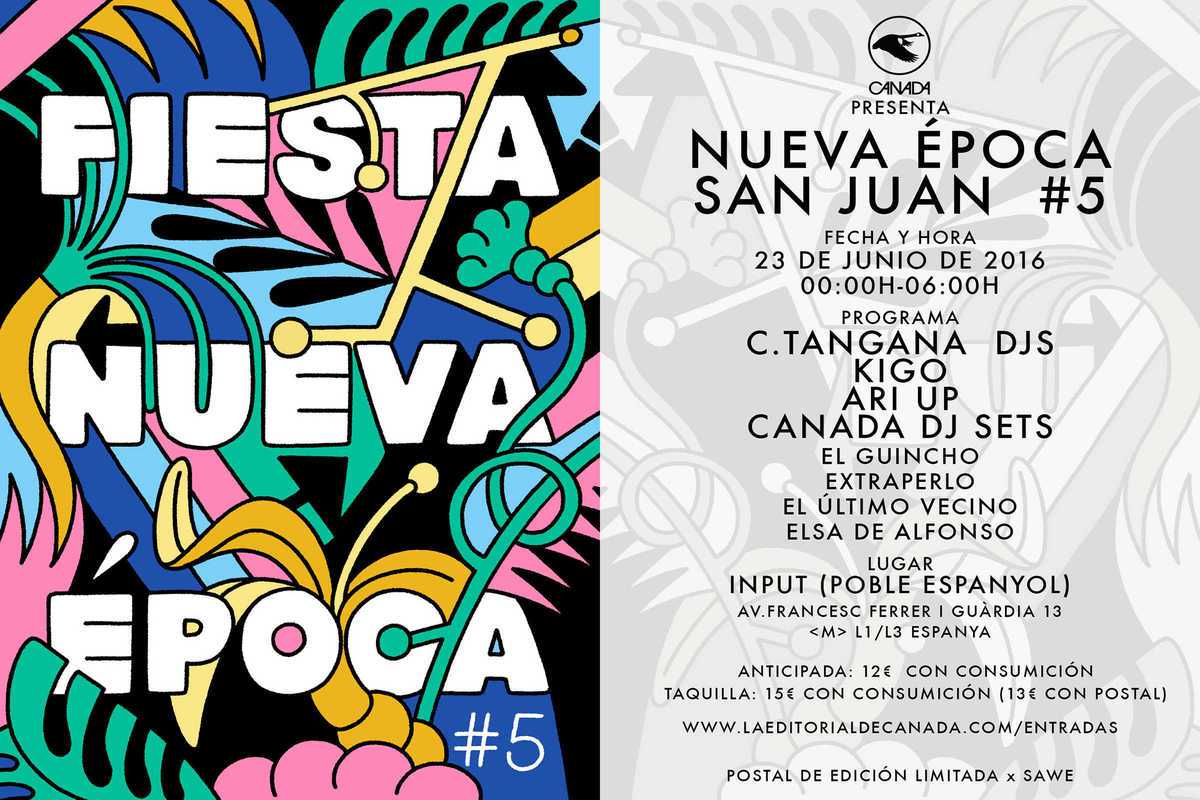 Published on June 1, 2016
Indie music purveyors and part of team behind the established Club Marabú series, Canada Editorial takes over new nightclub Input (formerly The One) for a Sant Joan blowout, which also coincides with the label's fifth anniversary.
The lineup features a DJ set by Spanish MC C. Tangana, one of the hottest names on the local rap scene, plus DJs Kigo, Ari Up, De Alfonso and the Canada crew: El Guincho, Extraperlo, El Último Vecino and Elsa. That's some serious indie cred, deliciously paired with Input's brand new Funktion-One sound system and revamped interior.
Canada Editorial is the record label of CANADA, an audiovisual collective that has directed music videos for Tame Impala, Phoenix, Battles, Keane, Two Door Cinema Club, The Vaccines and El Guincho, among many others. Pick up the party flyer by Barcelona illustrator SAWE for reduced club entry (€13 instead of €15, includes a drink).
June 23, 2016 – June 24, 2016