Lee Rocker
By Charlotte Stace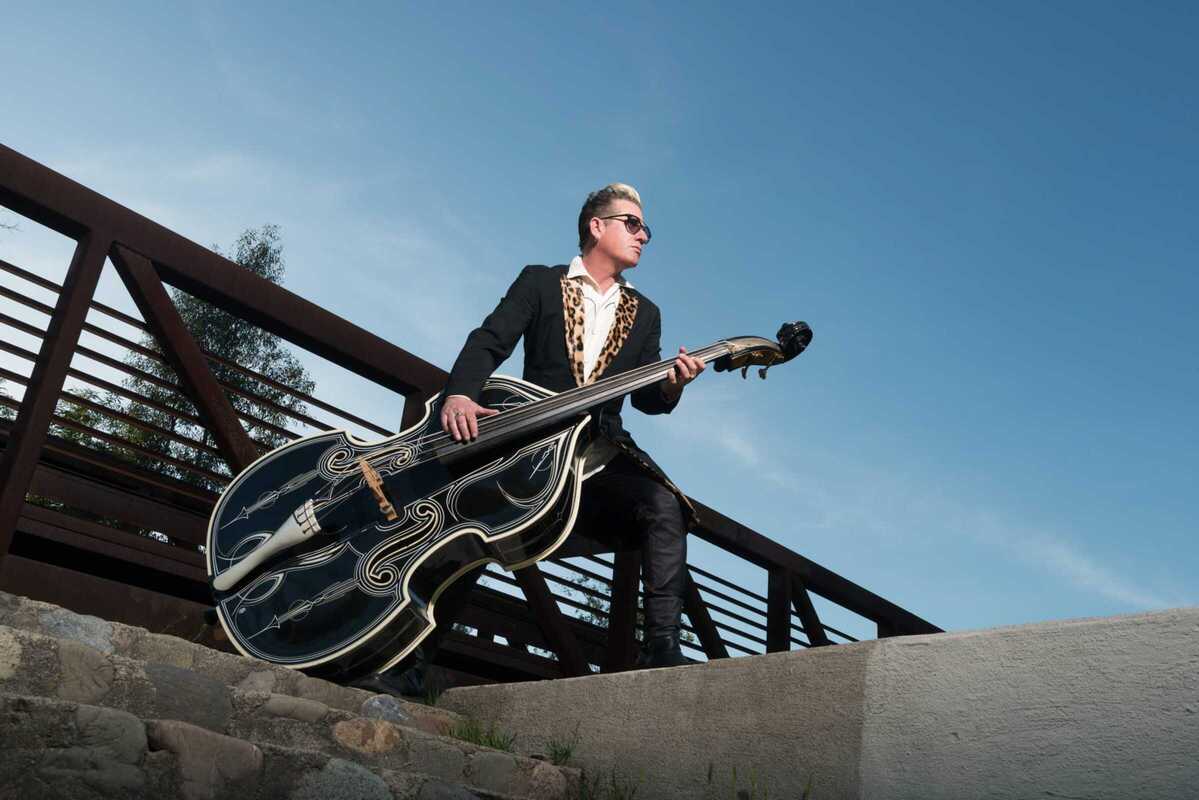 Published on October 1, 2022
American double bass player of the legendary Stray Cats - member of the Bass Player Hall Of Fame, the Rockabilly Hall Of Fame and the Long Island Music Hall Of Fame - Lee Rocker will give a rockabilly master class, reviewing both the successes of his mother band, and those of his solo career.
Rocker and his band Stray Cats sold nearly 10 million albums and garnered twenty three gold and platinum certified records worldwide, and made them a mainstay on MTV. In addition to Stray Cats, Lee Rocker, was part of another group, Phantom, Rocker & Slick, and has recorded or performed with the likes of Carl Perkins, George Harrison, Ringo Starr, Willie Nelson, Leon Russell, and Keith Richards.
Since then he has enjoyed worldwide solo success, releasing albums such as The Low Road (2018), Dog House Shuffle (2019) and his latest album, Gather Round (2021).