Lohengrin
By Mariana Hristova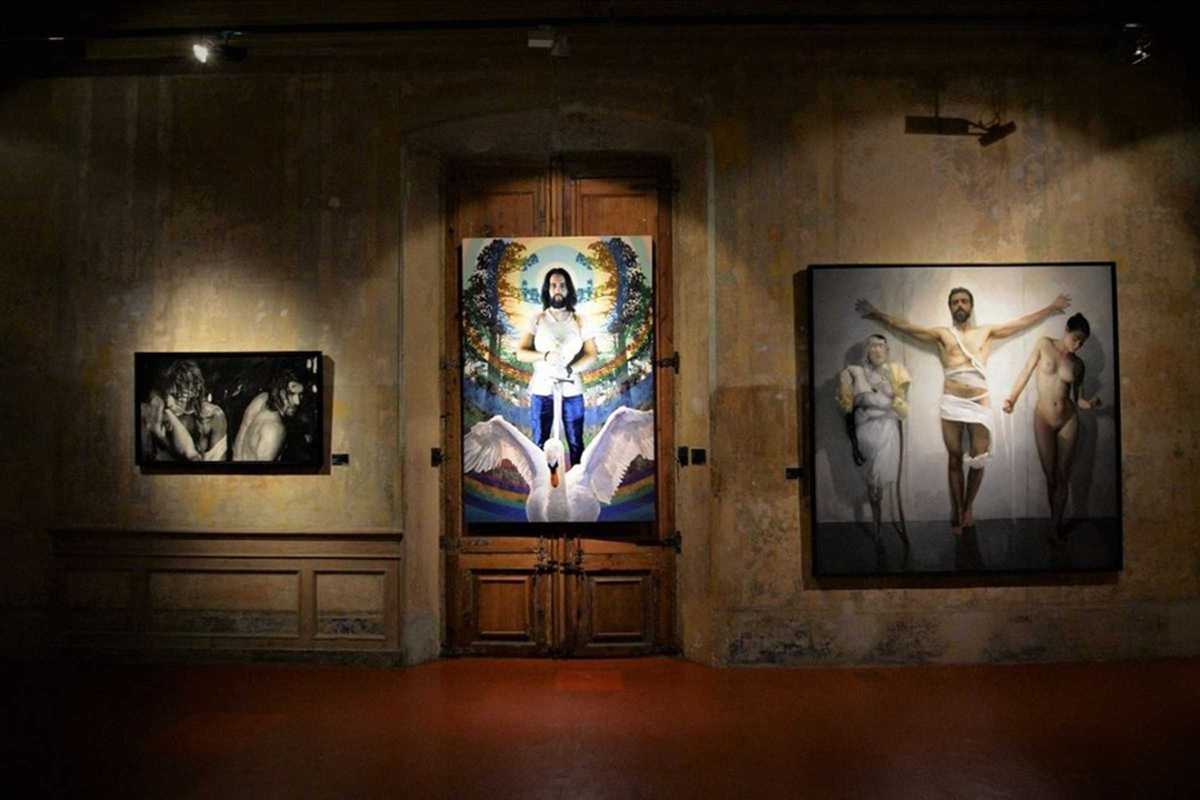 Published on February 1, 2021
Lohengrin is a mysterious knight who, according to a medieval German legend, helps a noble lady by arriving in a boat drawn by a swan. He marries and protects her while imposing the condition that she never asks about his origin – a promise that she eventually breaks, so he leaves her for good.
This magical narrative inspired Richard Wagner to compose the Romantic Lohengrin opera, first performed in 1850 in Bayreuth. Gran Teatre del Liceu was about to stage it in 2020 and a painting contest on the subject for the occasion was organized by the Wagner Club in Barcelona and the MEAM museum. Although Lohengrin was never staged due to the pandemic, artists continued their work in inspiration of the theme and the result is this current temporary exhibition at MEAM.
The popular fable and its elements have been interpreted in a variety of styles by the artists: from contemporary classicism to pop art, from surrealism to hyperrealism. The contest jury includes Wagner's great-granddaughter Katharina Wagner herself as well as Dr. Sven Fiedrich, director of the Wahnfried Museum in Bayreuth, awarding several of the bes paintings as highlighted in the exhibition.
The overall experience is delightful and further enriched by the Lohengrin opera itself, logically chosen as background music throughout the halls of the exhibit.
January 21, 2021 – March 5, 2021
MEAM
C/ Barra de Ferro, 5
Barcelona