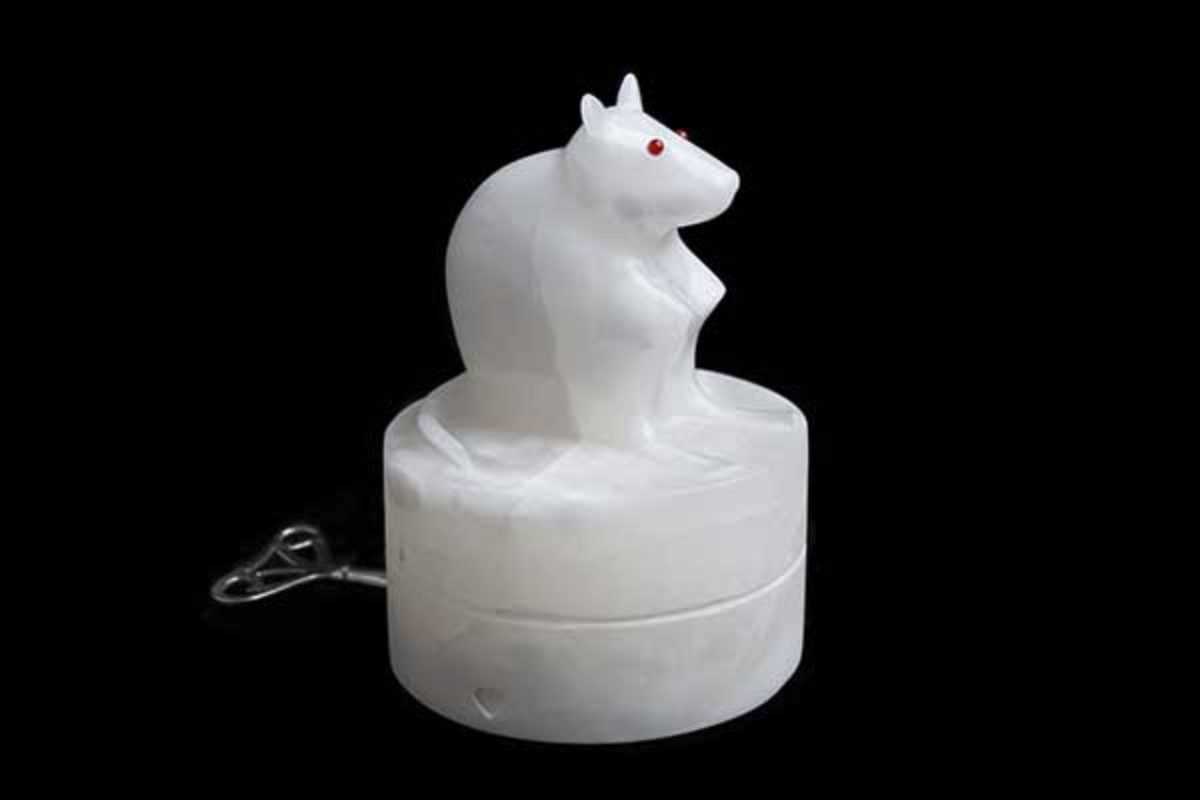 Published on May 1, 2015
From the imperial guardian lions of China to the loyal Greyfriars Bobby, tales of guardian animals have long populated art and folklore from around the world. Opening May 21st at Artevistas Gallery, Los Guardianes by Barcelona-born artist Núria Torres is an intriguing collection of sculptures of frogs, beetles, mice and other animals charged with protecting different objects, most often everyday items such as packages or letters.
A finalist of Artevistas' New Talents Prize in 2014, Torres' sculptures are rich in texture and intricate in detail, often created from traditional materials such as wood or stone to combine a classical aesthetic with a contemporary perspective. The highly original and beautifully crafted pieces of Los Guardianes see her juxtapose manmade objects with their animal protectors, creating a dialogue between the two parties and inviting the viewer to imagine the secrets that might lie within the closely-guarded objects.
May 21, 2015 – June 14, 2015