Max Beckmann
By Mariana Hristova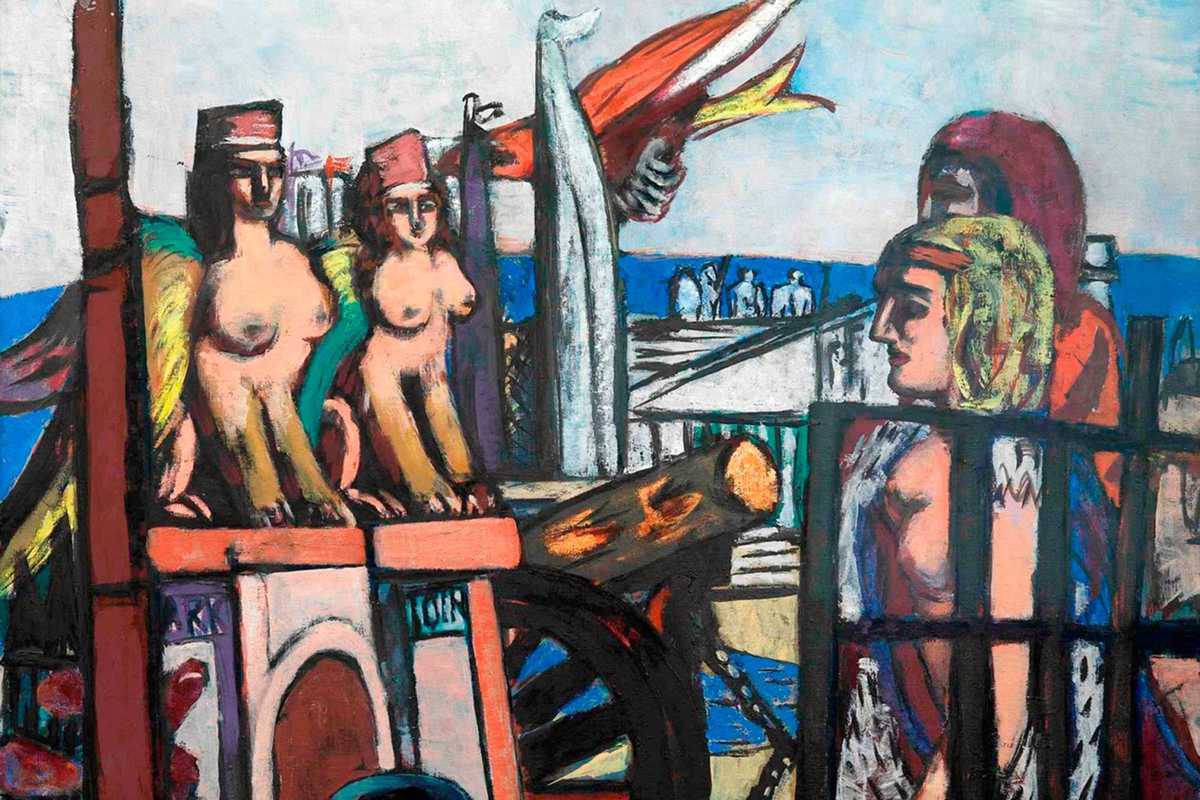 Published on February 1, 2019
Painting in Germany in the early 20th century and rejecting Expressionism sounds rebellious, but that's exactly what Leipzig-born artist Max Beckmann did. He even joined the reactionary New Objectivity movement that opposed the introverted emotionalism of the dominant Expressionist movement of the time.
After serving as a medical officer during World War I, Beckmann abandoned traditional techniques and moved towards a more critically engaged style of painting. He is particularly notable for his 85 self-portraits created in a variety of media, fostered by his urge for self-knowledge; as well as for his experiments with triptychs, in which he translated the old format traditionally used for medieval religious paintings into the language of modern art.
This exhibition at CaixaForum focuses on Beckmann's emerging period in Germany before he fled the Nazis to Amsterdam and New York, and on the works created in exile – a situation he saw as an existential metaphor for the modern human condition.
February 21, 2019 – May 26, 2019
CaixaForum
Av. Francesc Ferrer i Guàrdia, 6-8
Barcelona