Miró-ADLAN
By Mariana Hristova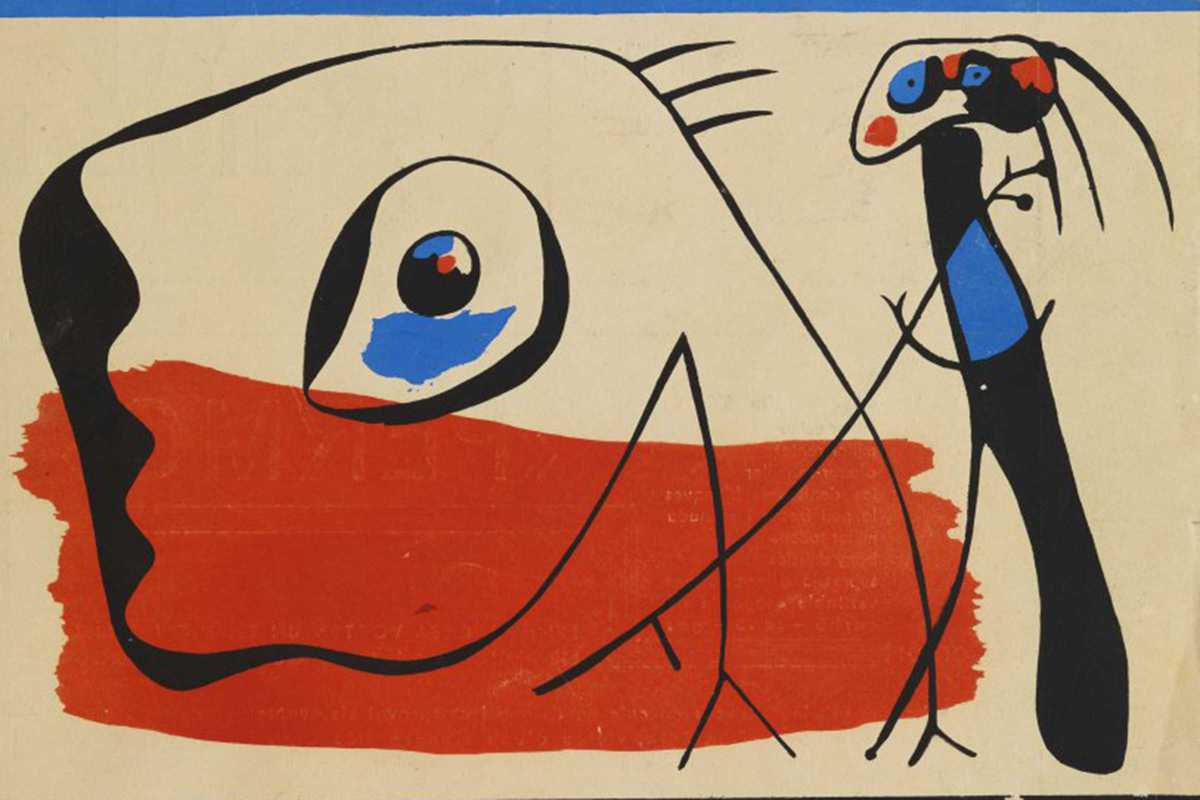 Published on May 1, 2021
Just like the COBRA avant-garde movement between Copenhagen, Brussels and Amsterdam was initiated just after the Second World War by Dutch artists in order to connect them with the outside world after the occupation years, modernity was introduced into Catalan art on purpose just before the outbreak of the Spanish Civil War in order to catch up with international tendencies.
For the short period of its existence between 1932 and 1936, the ADLAN (Amics de l'Art Nou) group of enthusiasts led by Joan Miró managed to organize more than fifty events across all artistic disciplines – painting, architecture, music, dance, circus, photography, film. The current temporary exhibition at Fundació Joan Miró displays ADLAN's archive by featuring a selection of pieces from five ephemeral exhibitions that Miró held in before the works travel abroad; and also recreates places, events, records of individuals, together with the overall atmosphere within and created by the collective.
During the post-war years and especially the 1970s, ADLAN influenced widely artists, architects, writers and musicians from Barcelona, fostered the development of architectural rationalism and visual surrealism in the local scene.
March 12, 2021 – July 4, 2021