Miró & Nativity Scene Figures
By Mariana Hristova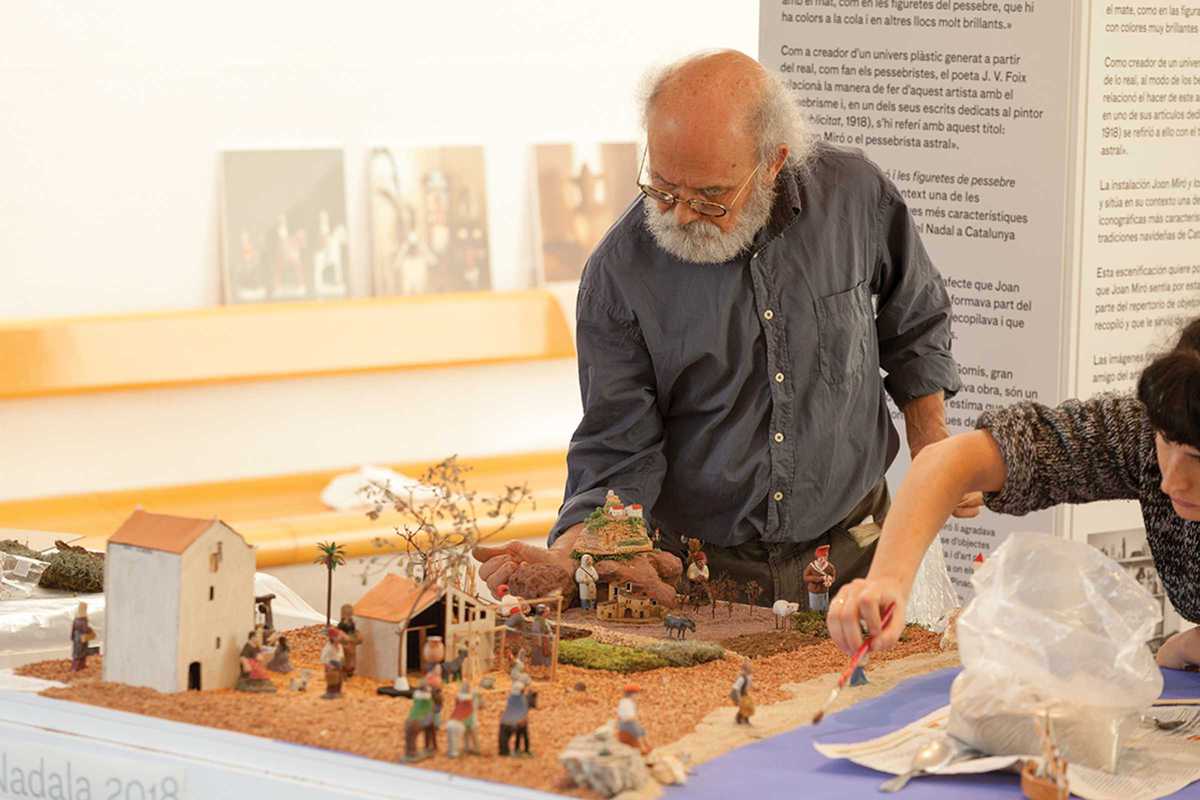 Published on December 1, 2017
Joan Miró fell in love with popular art for its directness and clarity, and it's this passion that inspired Catalan artist Josep Mañà to produce this installation.
Recreating the Christmas nativity scene, the exhibition explores the customs and traditions around festive celebrations in Catalunya and in the Balearic Islands, but also pays homage to Miró himself and to his close bond with earth and nature. Since childhood, Miró was fascinated by nativity figures – or pastorets as they are called in Mallorca – and elements can be recognized in his works. Art scholars have found such an influence in the paintings La masovera, which reproduces a family scene, as well as in La masia and La casa de la palmera, which depict farm houses and fields.
In addition to the installation, on display are selected photographs from the Joaquim Gomis Archive, a testament to Miró's fondness for artistic expressions of popular culture.
November 23, 2017 – January 7, 2018