Monet: Immersive Experience
By Mariana Hristova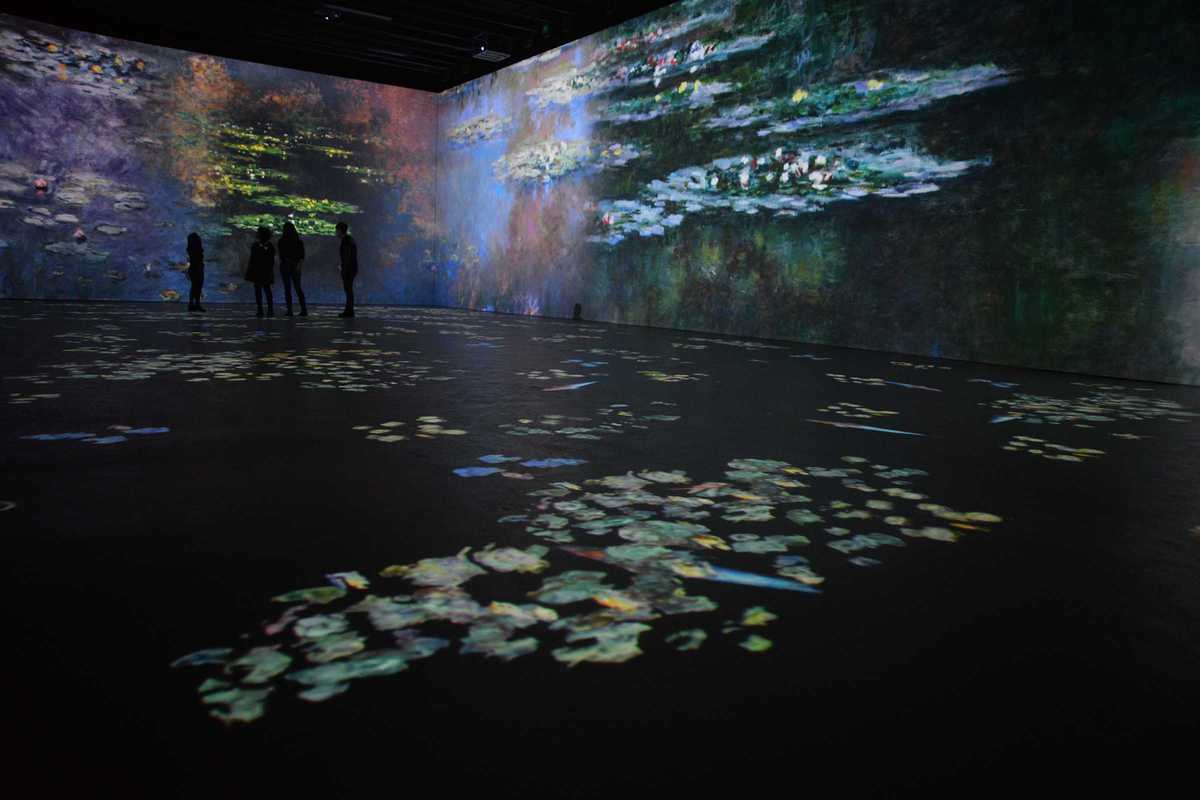 Published on October 1, 2019
After Amsterdam's Van Gogh Museum brought his art to Port Vell in the form of a stunning digital experience, now Claude Monet's visual realm is being thoroughly explored and explained by a mind-blowing exhibition at the Ideal digital arts center in Poblenou. Here, huge screens, 360º surround projections and virtual reality turn spectators into participants in Monet's artistic world.
Monet was among the first to use quickly-applied brushstrokes; indeed the Impressionist movement was named after his painting Impression, Sunrise. With the help of technology, the expo reveals Monet's revolutionary approach toward observing and representing reality. The rise of Impressionism was driven in part by the advent of photography, which challenged painters to represent the surrounding world in a different manner – and to search for fleeting moments of ephemeral beauty while converting painting into a spontaneous act.
Large-format projections provide insight into Monet's particular pictorial technique as well as on the history of his most popular works. In the virtual reality zone, visitors can stroll through the most important settings of his life: from his childhood in Le Havre, youth in Paris, sporadic trips to London, time at the Dutch refuge of Zaandam, family life in Argenteuil and final time in Giverny.
(Entry is €9 on Mon, €14.50 Wed to Fri, €16.50 Sat & Sun, closed Tue. Reduced prices for kids and family packs are available.)
August 31, 2020 – September 20, 2020
IDEAL
C/ Dr. Trueta, 196
Barcelona