Muyte Maker
By Ryan Osborne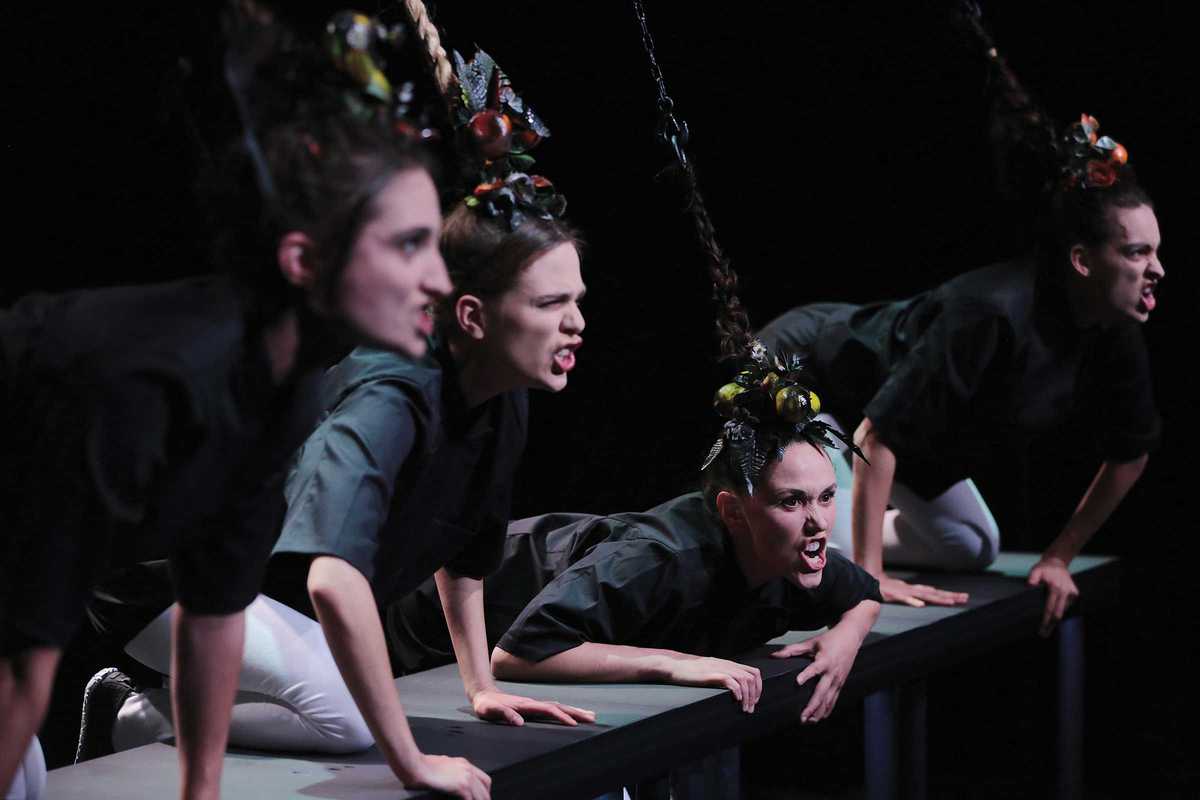 Published on November 1, 2019
A meditation on the essence of femininity, Muyte Maker is a startling choreographic, musical and visual composition by acclaimed choreographer Flora Détraz, starring Mathilde Bonicel, Inês Campos, Agnès Potié and Flora Détraz.
Through the exploration of medieval images, ancient poems, song fragments and grotesque paintings, four women attempt to embrace the complexity of their own nature. Trained in classical ballet and influenced by the likes of Marlene Monteiro Freitas and Meg Stuart, Détraz uses exuberant singing, free-flowing dance, polyphonic laughter and cacophonous dialogue to explore joy as a transcendental and existential state.
Muyte Maker takes place at Hiroshima, an independent space dedicated to the exhibition of performance art, live music and contemporary thinking. Their aim is to give visibility to emerging and established artists looking to explore new territories in novel contexts.