Nativity Façade Light Show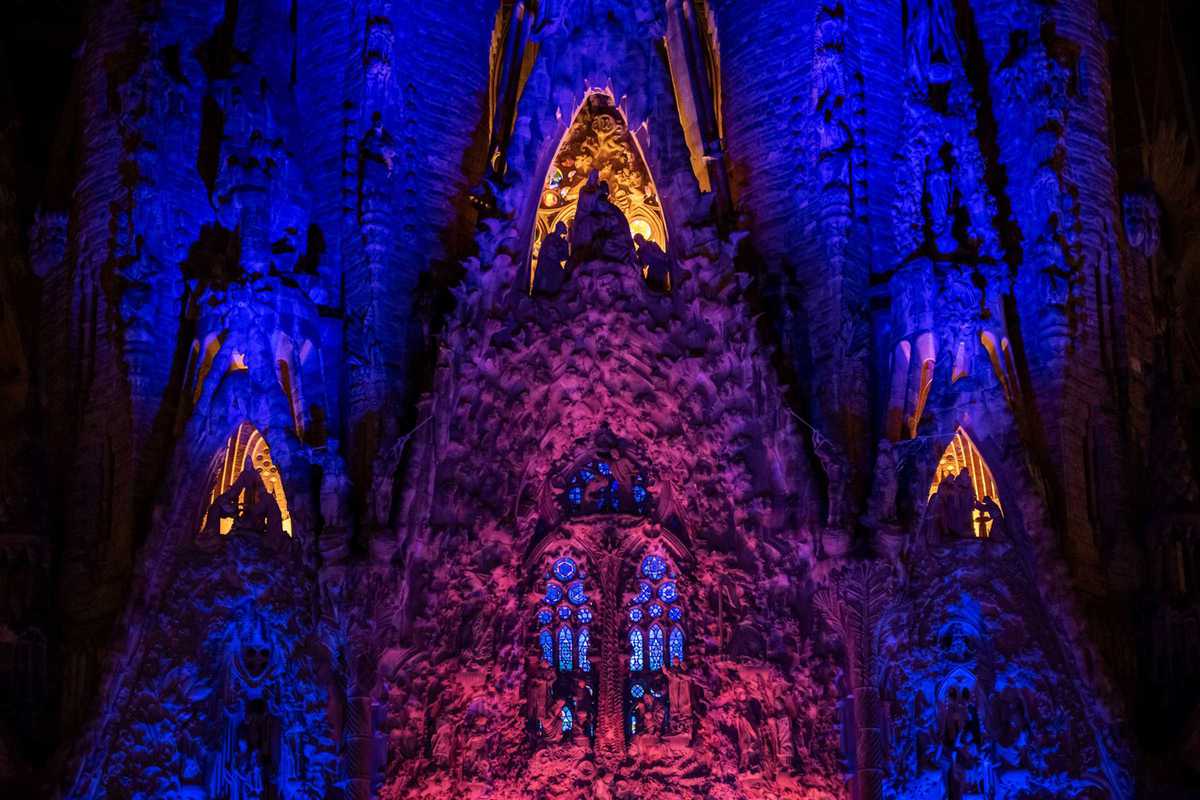 Published on December 1, 2019
This month, Sagrada Família's Nativity façade, which expresses the joy and happiness of Jesus' birth and life, will be the focus of the events the basilica has organized to share the spirit of Christmas.
On these days, the various sculpture groups on the façade will be lit up, with a musical narration telling the story of the scenes of the historical arrival of the son of God and the symbolism behind each of them, as told in the Gospels. Each session lasts approximately fifteen minutes.
The show is free and capacity on the grounds is limited, however the show is designed so everyone can enjoy it from the street. After each session, there will be hot chocolate for everyone who comes out to watch the illumination on the façade.
(December 19th, 20th and 22nd at 7pm, 7:30 pm and 8pm … on December 21st there will be only one session, at 7pm)

December 19, 2019 – December 22, 2019