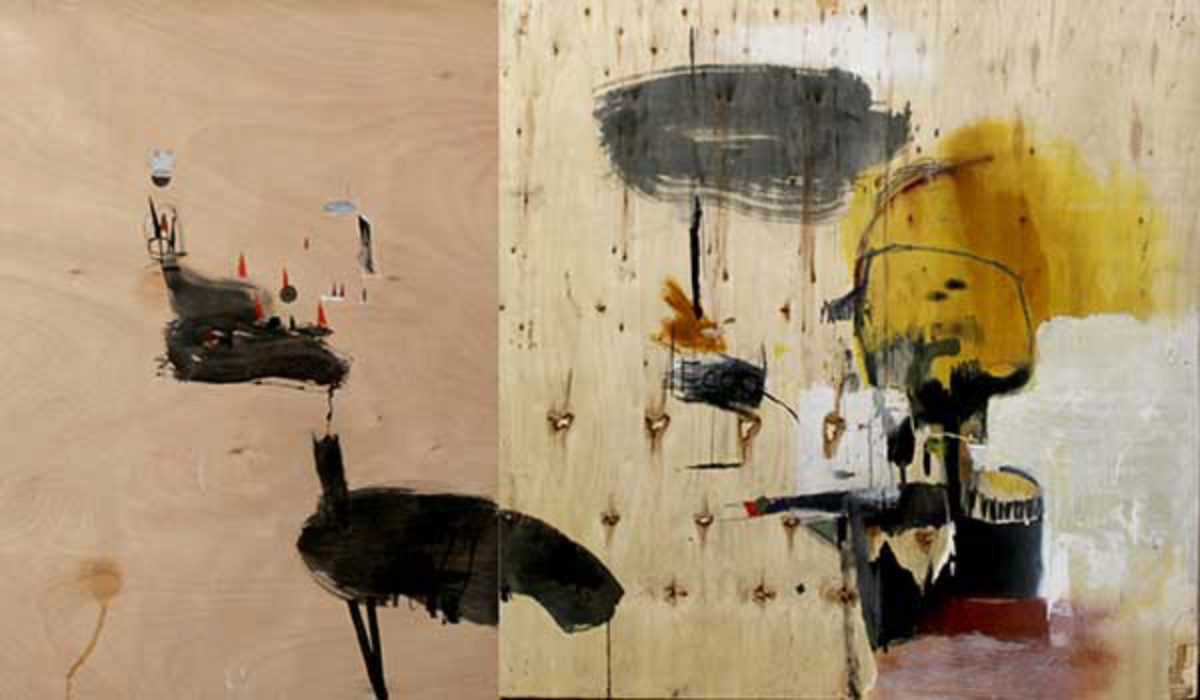 Published on April 1, 2015
Burning, breaking, hiding, illuminating, forcing… just a few of the many verbs that might come to mind when viewing the work of Peta Rodriguez. An Artevistas Gallery regular, the young artist returns to the space this month with his third solo exhibition, Testa, an intriguing collection of surreal abstract paintings on exposed wooden backgrounds.
Depicting shadowy scenes and blurry impressions of people, animals and places, Rodriguez's works are minimalist in form, eerie in atmosphere. Behind the apparent simplicity of the images lies a surprising conceptual complexity, with her mastery of deep, somber colors and innovative use of techniques and materials combining to create strange, rather ghostly scenes.
The final result is unsettling, but very original – a collection that can't help but evoke a range of emotions in the viewer.
April 6, 2015 – May 17, 2015