The End of Nature
By Michael Mueller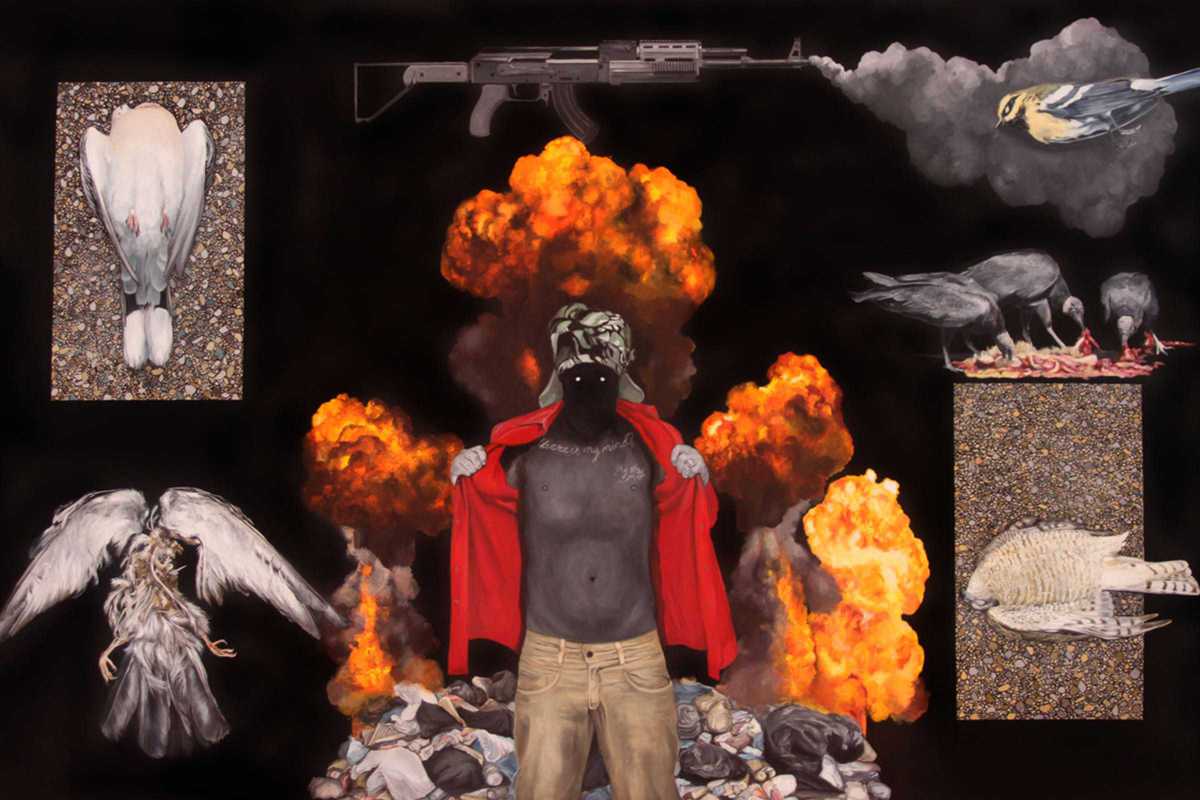 Published on December 1, 2017
Representations of found objects – in this case dead animals – populate apocalyptic landscapes in Socatoba's (aka Sonia Carballo) latest series of oil paintings, currently on display at Gràcia hair salon Biyooin.
The Spanish artist draws our attention to an eventuality foretold by prophets for millennia: the end of civilization. The End of Nature portrays the chaos of a world in destruction at the hand of man-made forces that are unfortunately all too real. Socatoba employs precise techniques, vivid colors and transitions from geometry into chaos to construct scenes that are both dark and compelling.
The exhibition is bookended by two special sessions: the opening party last month and closing session on Sunday, December 17th featuring a live performance by German violinist Lisa Bause as well as a DJ session curated by salon founder Pep Arques himself. The three-hour soundtrack will move from a dark selection of contemporary opera, fitting to the exhibit, through indie and electro. Local craft brews by Birrot will be on sale too.
As with the opening, the avant-garde salon should once again fill with the space's clientele as well as friends of the artists – the perfect combination for an evening of contemplative diversion.
Biyooin
C/ Sant Domènec, 18
Barcelona