Trena. Laia Estruch
By Charlotte Stace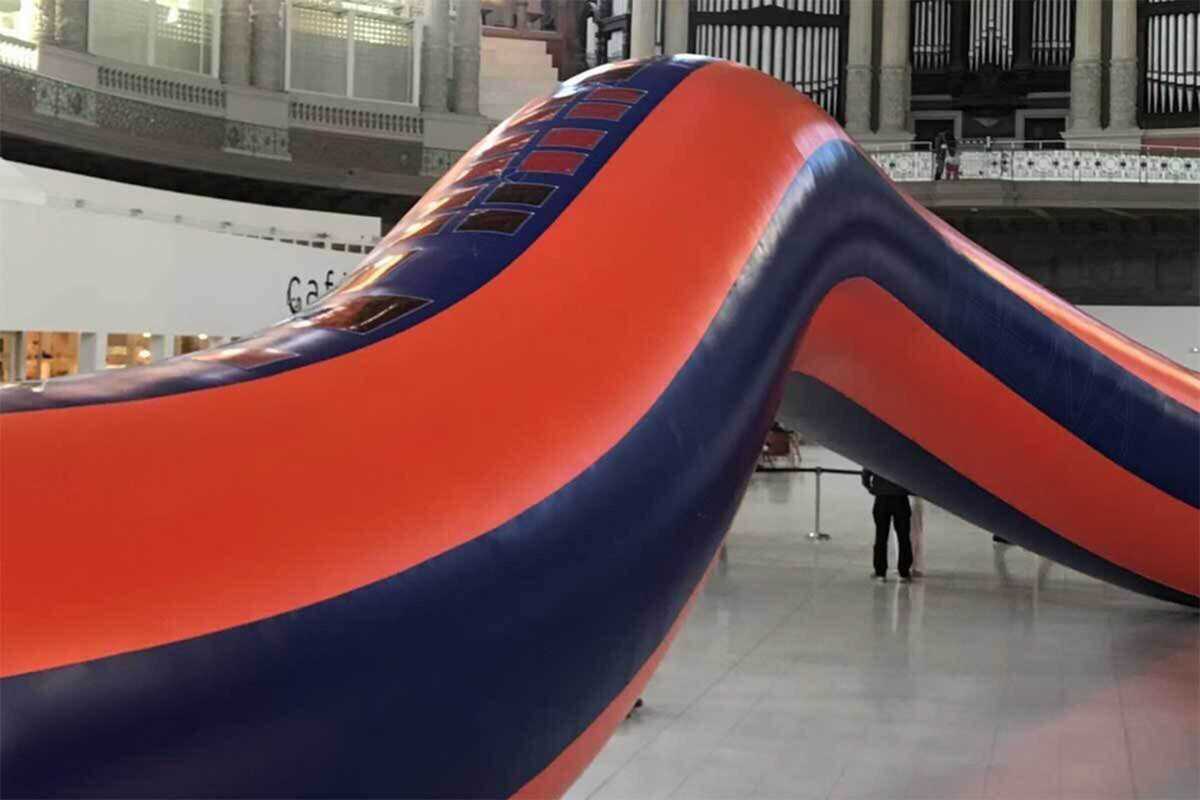 Published on July 1, 2023
The Catalan artist Laia Estruch has been invited by MNAC to display a sound sculpture that will be installed and activated in the museum's Oval Room across the summer months.
The sculpture, which is entitled Trena ('train'), will form a 35-metre long sculpture around the room. This circulation system is inspired by the so-called plexus (from the Latin 'trena'), the branched network of vessels or nerves within the human body. What's more, it is also influenced by the study of the architecture of automobile circuits, athletics circuits and amusement parks, as well as the tunnels created under metropolises to transport water, oil and gas.
The project arises from the artist's desire to open up new lines of research related to the movement of the body in relation to the voice and the word, forcing its behaviour and gestures.
July 7, 2023 – September 3, 2023
MNAC
Palau Nacional, Parc de Montjuïc
Barcelona