Vegan Cheese Tasting
By Ryan Osborne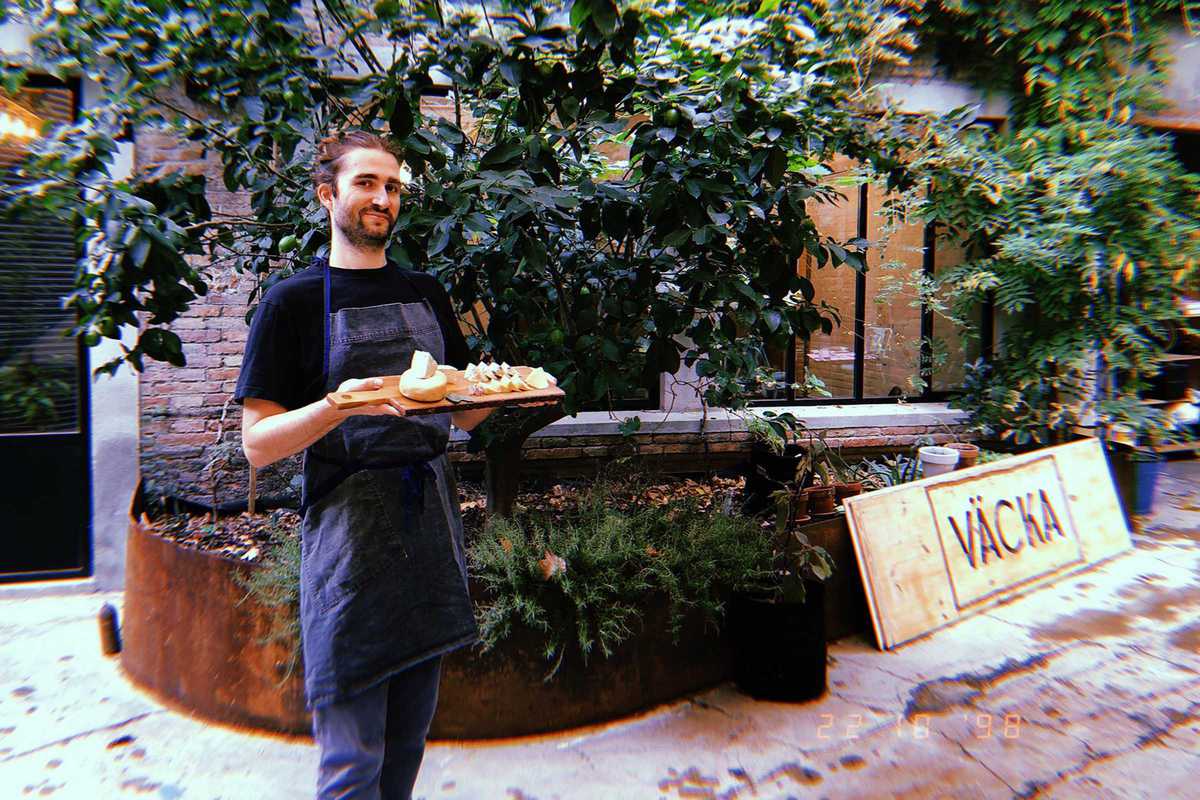 Published on November 1, 2019
For many people trying to going vegan, the stumbling block is cheese, glorious cheese. How to live in a world without cheddar? How to get by without brie? Virtuoso vegan cheesemakers Väcka have the answer and invite you to open your mind and let your senses take over at their tasting night, this Thursday from 7pm to 10pm.
Having recently launched their 100% vegan cheese factory, Nest City LAB at Apocapoc BCN, an urban sustainability laboratory in Poblenou, Väcka want to exhibit some of their creations. The vegan tasting comprises five tapas: fermented rice and chickpea blinis with cream cheese; cashew cheddar cheese with sweet potatoes, chorizo and creole sauce; vrie with caramelized onion, Calabizo and chives on a bed of homegrown greens; St. Nectaire on tarte flambée with beetroot bacon; and Poblenou Sur Mar cheese with sundried tomato chutney and sourdough bread.
Luscious probiotic cocktails will be provided by LOV Kombucha. Tickets are €25, with €3 going to Santuario Gaia – an animal refuge center in Girona.