What Keeps Mankind Alive
By Sophie Cameron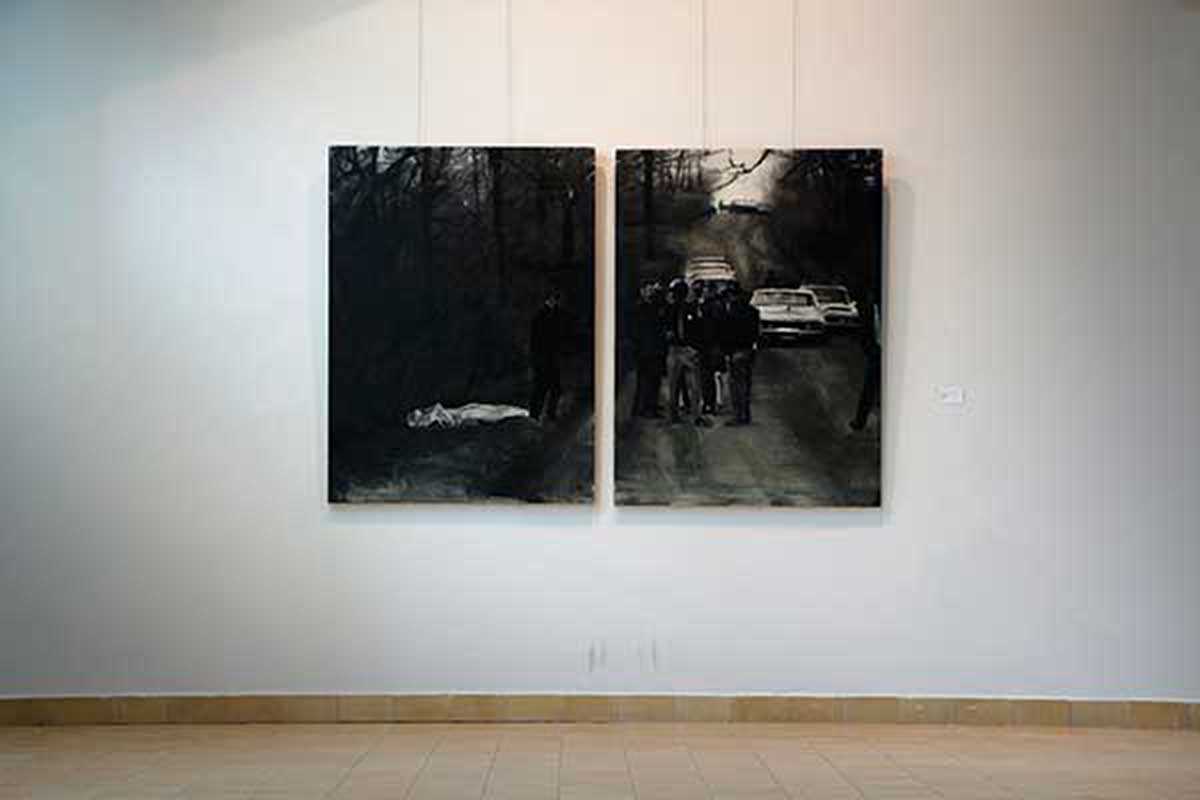 Published on September 1, 2015
In the words of art critic John Berger, "only that which is able to narrate can make us understand." Through her work, artist Ana Císcar transports the viewer into stories and mysteries, leading us to reflect upon the human condition and the world we live in.
Somber and evocative, the collection – composed of oil paintings, archive photographs and newspaper clippings – depicts scenes of violence and loneliness: an overturned chair and blood spatter on a floor, a dim light glowing in a far-off house. Many could be freeze frames from black-and-white thrillers, plunging us into the heart of a murky narrative we can only try to comprehend.
Born in 1993, and a recent graduate from the Faculty of Fine Arts of San Carlos in Valencia, Císcar is fast carving out a place for herself in the Spanish art scene. She's appeared in several collaborative exhibitions and won Artevistas Gallery's New Talents Award earlier this year. Don't miss the opening on September 10th at 8pm.
September 10, 2015 – October 4, 2015